Snow falling on cedars...and hemlocks, oaks, and maples. (Not to mention sidewalks, driveways and interstates.)
Below are few of the stunning photos taken by Watershed Post readers around the Catskills in the last few days. Got one to share? Add it to our Flickr group pool, or send it to us at editor@watershedpost.com, and we'll include it in this post.
Taken before the storm: A gorgeous mountain view from the Ashokan Dreams Bed & Breakfast in West Shokan. Photo by Chester Karwatowski. 
Catskills hoop dreams: Not a footprint on this snowed-in basketball court in rural Meredith. Photo by Fred Harris.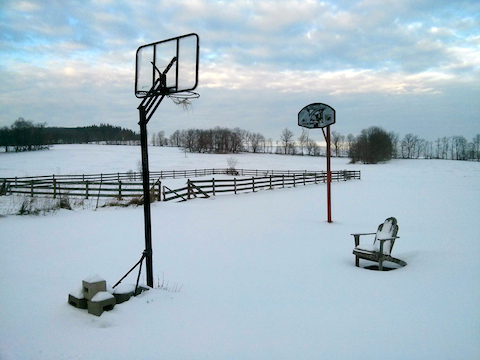 It's a day for busting out the heavy-duty snow boots. Photo taken in Margaretville by Julia Reischel.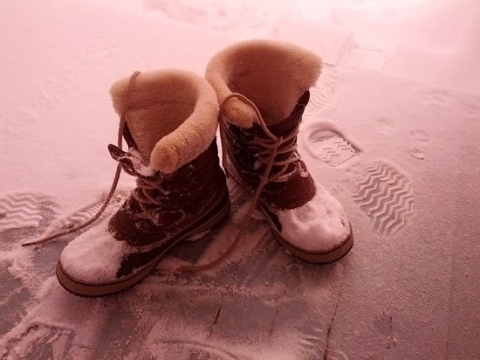 Talk about fresh: The untrammelled view from a ski run at Belleayre today, where a few hardy souls braved the icy roads to enjoy a snow day on the mountain.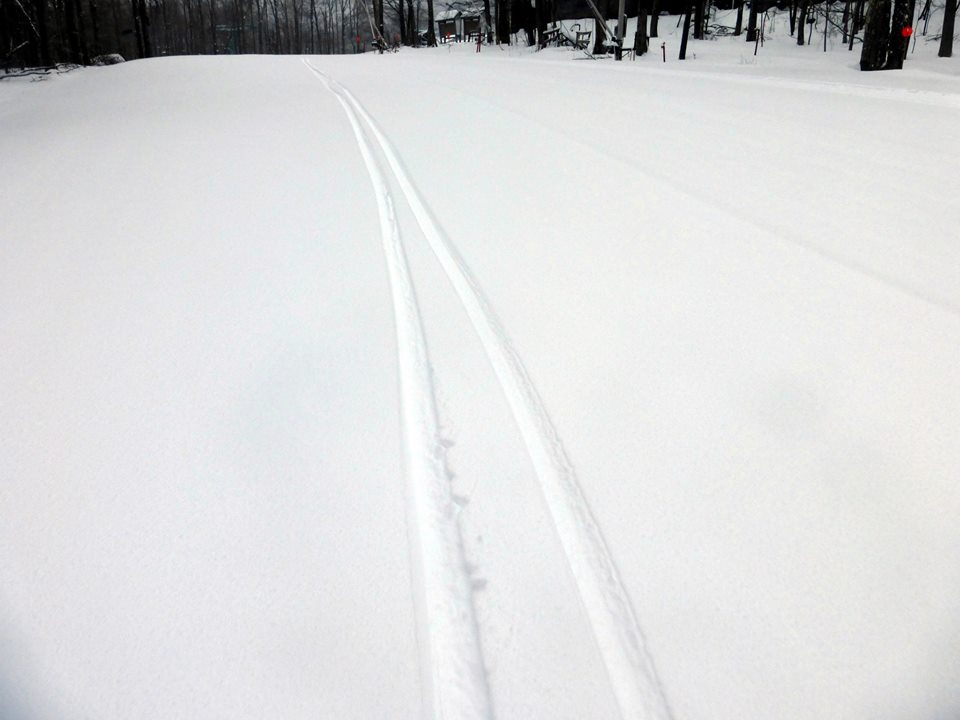 A field off Glasco Turnpike in Woodstock. Photo by Tom Smith.