Above: Even in subzero weather, Roxbury looks picture-perfect. Photo taken Wednesday at sunset by Greg Henderson of the Roxbury Motel.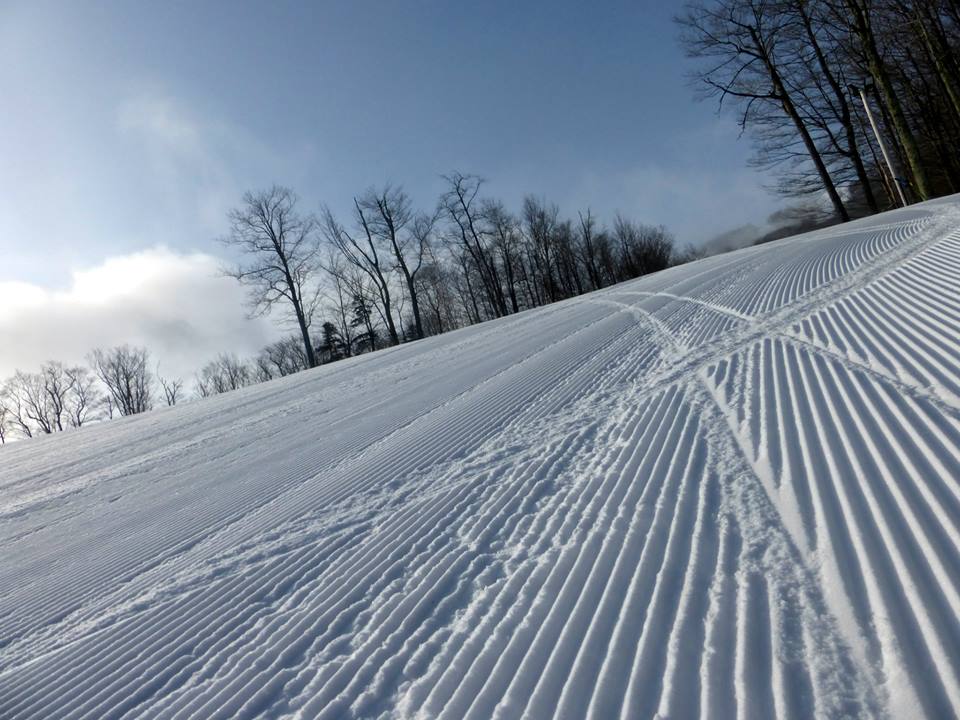 Above: It's a nippy 4.1 degrees right now on Belleayre Mountain, but the freshly-groomed corduroy looks pretty inviting. Photo posted today on Belleayre's Facebook page.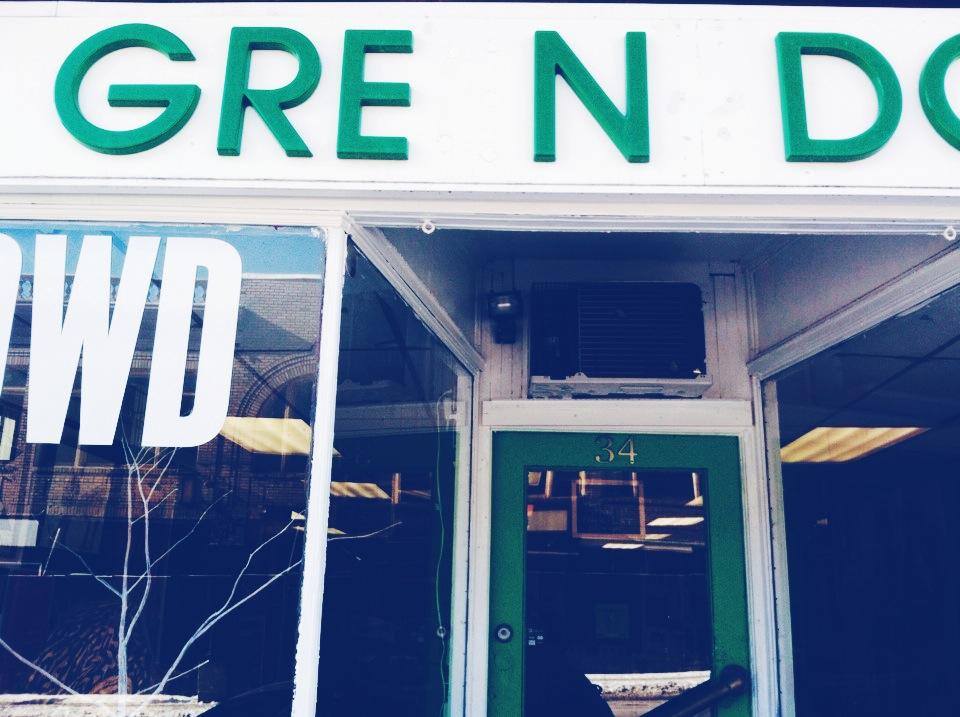 Above: The elements take a toll on the facade of Gren (sic) Door Magazine in Liberty. (It's fixed now, they inform us.)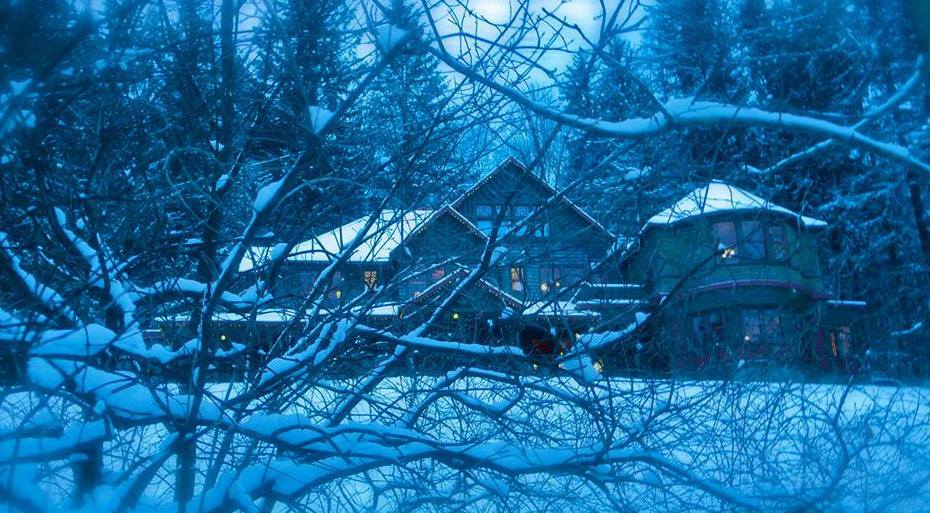 Above: Spillian in Fleischmanns looking particularly polariffic this week.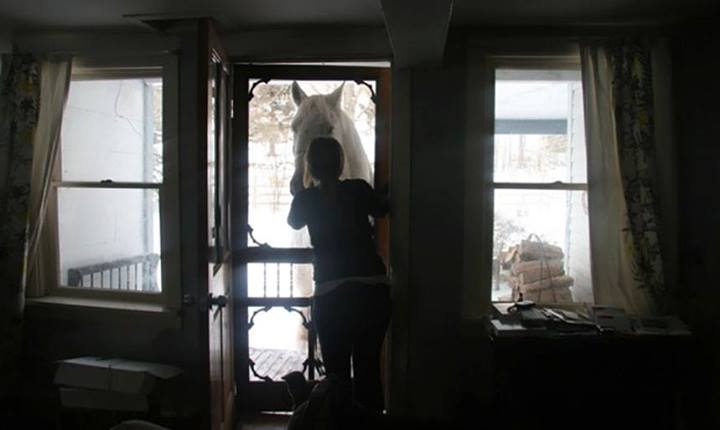 A few generous souls recently donated heated water buckets to Rosemary Farm Equine Sanctuary in South Kortright, where sanctuary owner Dawn Robyn has been working overtime to keep dozens of rescued horses warm and cozy. Above: Annie stops by the house to say hello.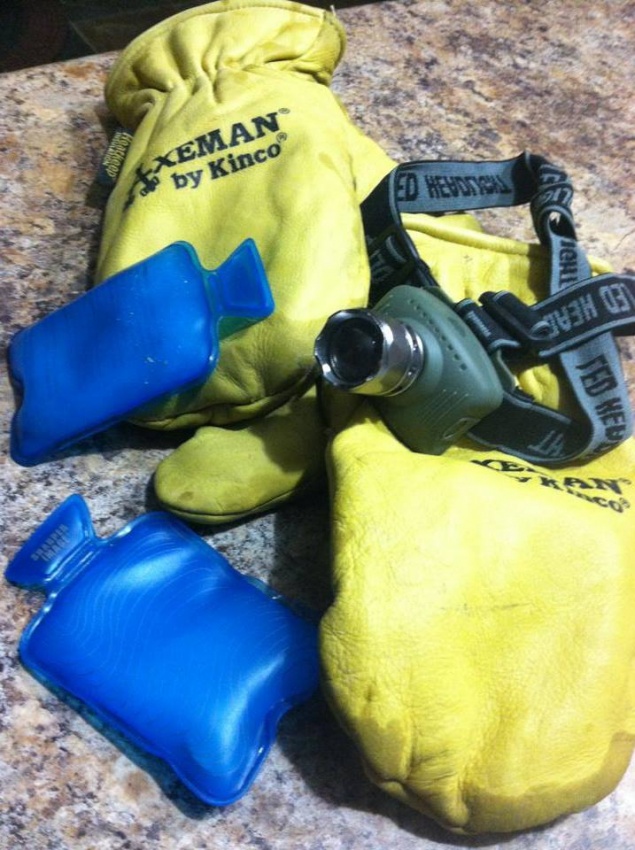 Above: Essential tools of the trade in this weather at Black Willow Pond Farm in Cobleskill: Head lamp, hand warmers, and heavy-duty mittens. 
Got a photo to share? Send it to editor@watershedpost.com, or add it to our Flickr group pool.