Above: A Buddha looking serene this morning in Olivebridge under a new 6-inch cap of snow. Thanks to Dona Marie for the photo.
This morning, people around the Catskills were asking: Where's Nemo? The wrath of Friday's snowstorm spared us, for the most part. While drivers abandoned their cars on the snowbound Long Island Expressway, a statewide ban on driving kept Massachusetts residents off the roads, and New York Governor Andrew Cuomo declared a downstate weather emergency, the Catskills region got off lightly, with just a few inches of snow in some areas, and no major road accidents.
The Daily Mail reports that snow in Greene County ranged from a low of 4.5 inches in Athens to a high of 10 inches in Maplecrest -- not too shabby for a February snowstorm, but a little short of earlier predictions. Some parts of Ulster County got a little more snow, the Freeman reports, with 15 inches in New Paltz and a foot in Shokan.
Below: A few photos from Watershed Post readers of Friday's freshly-fallen snow.
Searles Road in Margaretville, under a dazzling blue sky. Thanks to Lucy for the photo.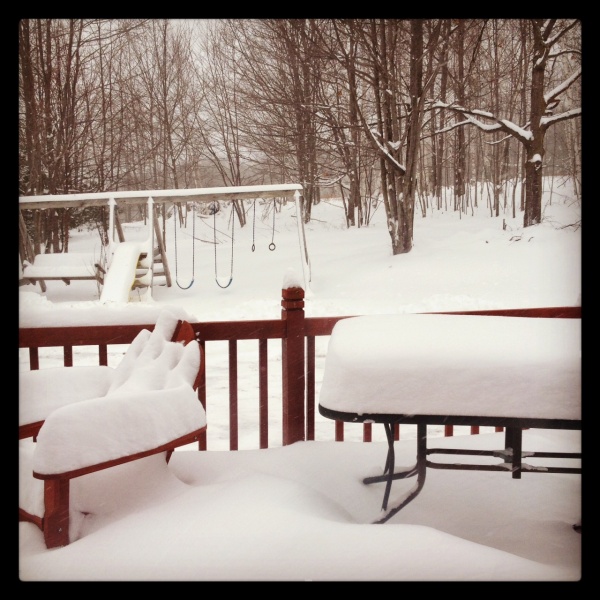 Looks like Ashland got lucky. Photo by Catherine Puetz.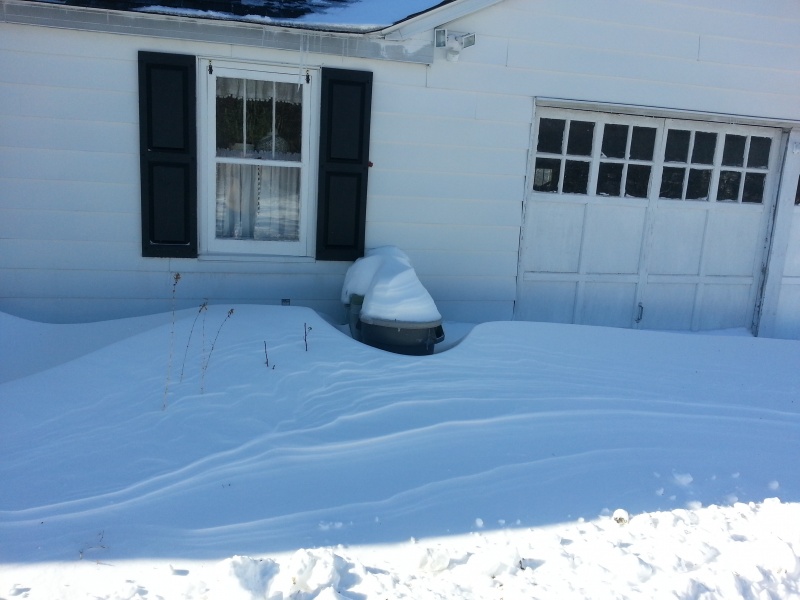 Snowdrift in Wallkill. Photo by Harold Lohse.