1. We heart art. 
On Valentine's Day, meet and mingle with the artists in permanent residence at the Woodstock Commons, a new affordable-housing center for artists, seniors and working families. "Share The Love," a gallery show featuring the artists' work along with artwork by children who live in the building, will open on Friday, Feb. 14, with an opening reception from 5 p.m. to 8 p.m. Work by Avigayil Landsman, Sasha Sun, Laura Katz and Mercedes Cecilia will be on display, and the evening will feature a special performance by resident musician Barry Garneau.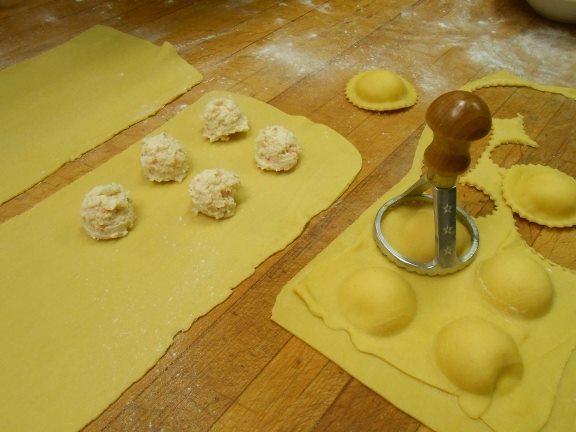 Above: Catskill Rose's handmade lobster marscapone ravioli. Delish.
2. Table for two.
Valentine's Day is a chance for chefs to shine -- and the rural Catskill mountains are no exception. Many local eateries will feature special menus on Friday. Here are a few of our faves: At the Catskill Rose in Mount Tremper, chefs Peter DiSclafani and Rose-Marie Dorn are serving a special menu featuring handmade lobster marscapone ravioli with fennel brunoise, orange zest and tomato ginger sauce. The Eureka Market, tucked away in deeply rural Grahamsville, will celebrate the holiday with a $24 prix-fixe of local flavors that manages to be both down-home and elegant. And the ever-inventive New World Home Cooking in Saugerties is dishing up a "Safe Sex" V-day menu worth lusting over, with a 10-taste platter for two that features items like wasabikko deviled eggs and winter melon with Thai basil.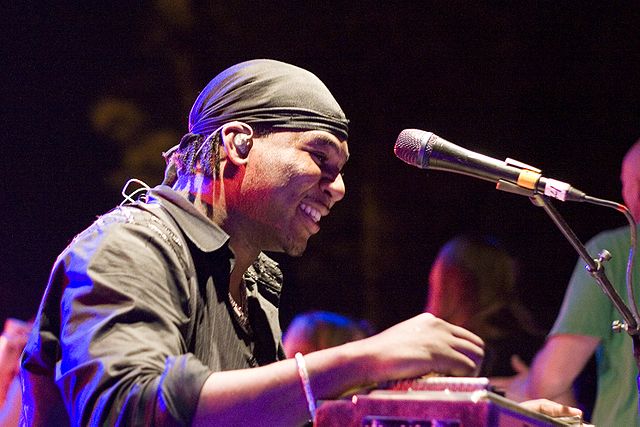 Above: Pedal steel guitarist Robert Randolph, who's bringing his signature band of funk to Bearsville for Valentine's Day. Photo via Wikimedia Commons.
3. Get funky. 
If your ideal V-Day is less candlelit romance and more shaking your groove thang, head to the Bearsville Theater, where epic funksters Robert Randolph and the Family Band will be making a special appearance. Or, for a more laid-back musical experience on the other end of the mountains, try the Shire Pub in Delhi, which is hosting vocalist Becca Frame and guitarist Brian Shafer for the evening.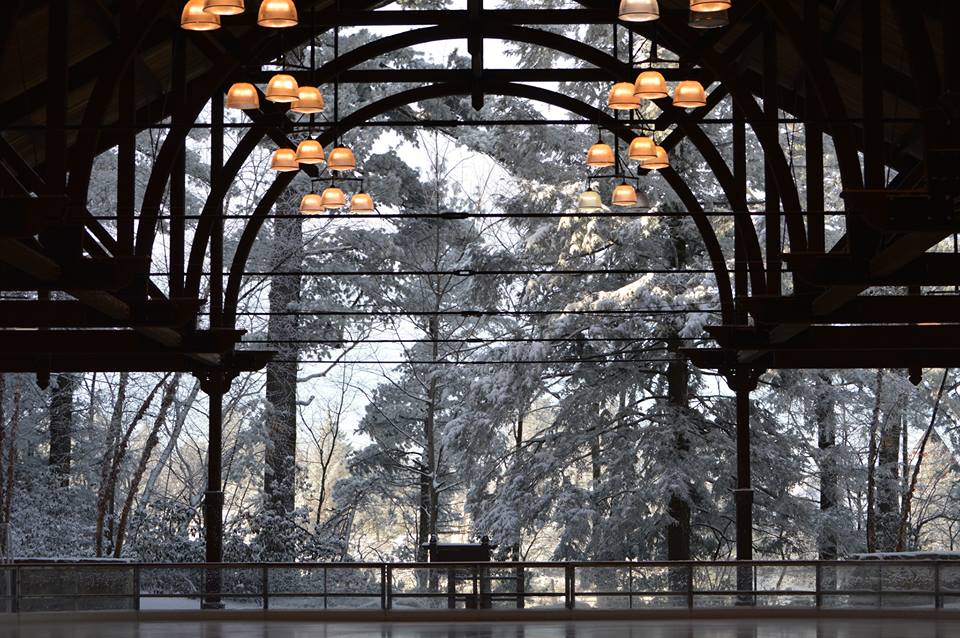 Above: Mohonk Mountain House''s stunning 9,375-square-foot ice skating rink, open to overnight guests free of charge or to day guests for an additional fee. Hot chocolate and toasty fireplace not pictured. Photo shared on Mohonk's Facebook page by Connie Plaissay.
4. A Victorian Valentine.
It's been a tough week for the Mohonk Mountain House, a legendary Victorian resort and spa perched atop the Shawangunks, near the southern edge of the Catskills range. Mohonk is indubitably magical, but apparently not immune to the dreaded norovirus: The resort was recently forced to close for a week after guests and staff came down with the pernicious stomach bug. Not inclined to take chances, Mohonk hired a 200-person crew of expert cleaners to sanitize the entire resort, stem to stern. On Friday, they're back in business, just in time for Valentine's Day -- and if there's a more romantic spot anywhere in the Catskills region, we haven't found it.
Above: A geode-like confection from the award-winning chocolatiers at Fruition Chocolates in Shokan: Whole freeze-dried strawberries, vanilla couverture, popping candy, dark chocolate and strawberry powder. 
5. Shop local.
Looking for a memorable Valentine's Day gift this year? Ditch the Whitman's sampler -- or even the Godiva truffle assortment. The Catskills and Hudson Valley are home to some top-notch artisanal chocolatiers. Fruition Chocolates, run out of an unassuming little shop on Route 28 in Shokan, was recently named among the top 10 chocolate makers in America by Dessert Professional magazine. Lucky Chocolates in Saugerties, another beloved local small-batch chocolate maker, has a focus on organic and fair-trade ingredients. If your Valentine would rather dig into a hot fudge sundae than savor an exquisite little bonbon, you may want to pick up a jar of Slickepott fudge or caramel sauce, made in Delhi and sold in specialty stores around the region.
Got a hot tip for a great Catskills Valentine's Day? Let us know with a comment below.