Above: Better put on those snow boots. Photo by Julia Reischel. Send your Catskills snow day photos to julia.reischel@watershedpost.com, share them on our Facebook page, or upload them to our Flickr pool. We'll share 'em. 
Between 8 and 10 inches of snow have fallen across the western Catskills region last night, according to the National Weather Service office in Binghamton. (The Binghamton weather folks are asking for photos of rulers in snow from the around the region this morning. So far, they've collected some good ones.)
This morning, county offices, schools and many major roads are closed. 
Around 8am, Governor Andrew Cuomo ordered the entire length of I-84 closed because of the heavy snowfall. Any vehicles found on the road will be ticketed until further notice. At 9:20am, Cuomo called for a statewide state of emergency, according to a press release:
"This is a significant winter storm impacting all regions of the state and we are taking all necessary steps to keep New Yorkers safe," Governor Cuomo said. "I have declared a state of emergency for all counties so that we can continue our effective and quick response in communities that have been hit the hardest. New Yorkers in affected regions should stay off the roads, check on their neighbors and loved ones, and stay inside their homes until the worst of the storm has passed." ... State Police Superintendent Joseph D'Amico said, "The State Police will be monitoring Interstate 84 throughout New York State to ensure that vehicles are not on the road until the ban is lifted. Drivers across the State should exercise extreme caution if travel is absolutely necessary, and only use roadways that are open."
All roads in Delaware County are closed today, according to a an order issued by Delaware County Sheriff Tom Mills at 6:25am:
By Order of Delaware County Sheriff Tom Mills - All roads in Delaware County are officially closed due to current and expected weather related road conditions. No travel is permitted except for emergency travel and mandated services.
County officials in Delaware and Sullivan counties have closed their governments' offices today. From Steve Hood, the director of Delaware County Office of Emergency Services:
Delaware County Chairman of the Board of Supervisors James Eisel has CLOSED Delaware County Government offices for today, 2/5. Offices will re-open 2/6 at their regularly scheduled times.
Some town offices are closed, including the town of Shandaken offices and the town of Fallsburg offices.
However, roads in Ulster County are open, according to Rob Stanley, the supervisor of the town of Shandaken. 
That's good news for Belleayre Mountain Ski Center, just over the line from Delaware County in Ulster County, which is open for business. According to Belleayre's Facebook page, the mountain has over 6 inches of fresh powder and more is falling.
Below: A photo of Belleayre's slopes at 11 a.m. today, via the Belleayre Mountain Ski Center's Facebook page: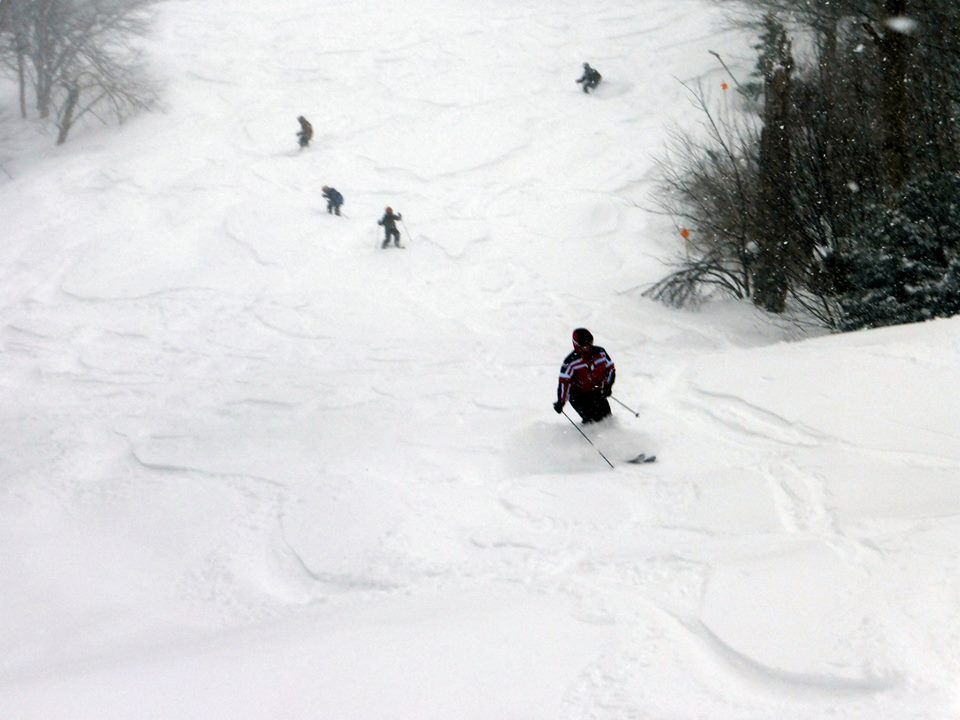 Most schools in Delaware, Greene, Schoharie, Sullivan, and Ulster counties are closed. For full school closure listings, see CBS 6 Albany's School Watch page. 
We are updating this post as more information comes in. Last update: 11:45 a.m.