Saturday, December 16, 2017 -

2:00pm

to

3:00pm
Location
New Paltz,
NY
12561
United States
41° 45' 5.9472" N, 74° 5' 18.1752" W
New York US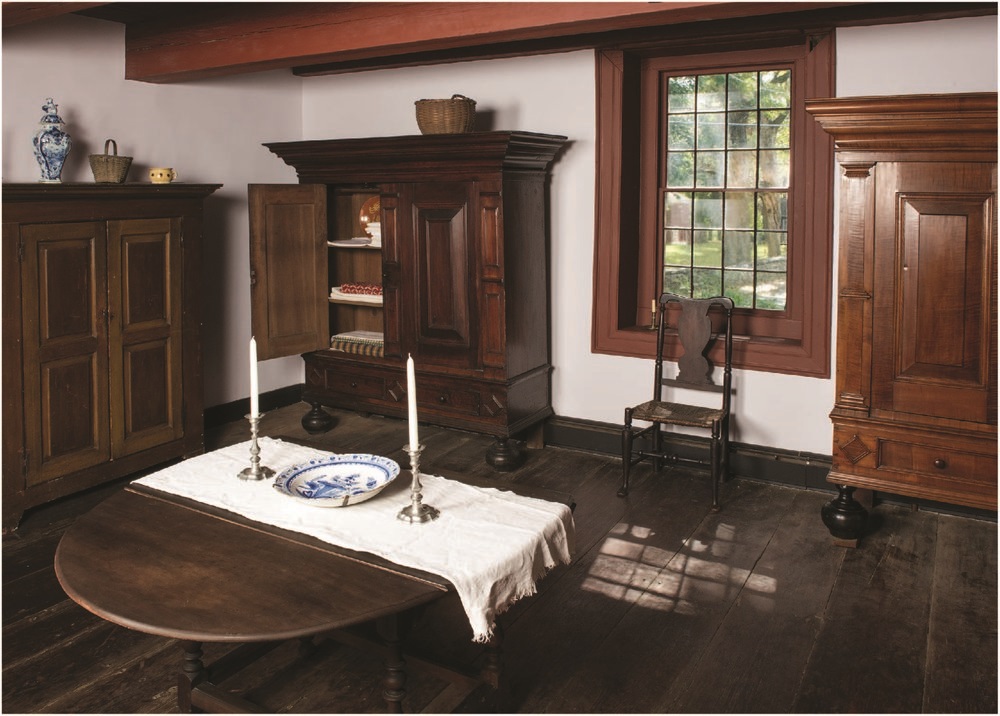 Take a special tour of the exhibition "Kasten from Mid-Hudson Valley Collections," led by Sanford Levy.
Although variations exist, the typical kast (plural kasten) is a large, free-standing cupboard or wardrobe with two paneled doors surmounted by an over-scaled, molded cornice. The cupboard usually sits on a base with a single drawer or drawers and ball-shaped feet. Some simpler versions made by country craftsmen feature cut-out or stylized feet and may or may not have drawers.
Historic Huguenot Street houses one of the largest collections of Hudson Valley kasten in the country. This focused exhibition gathers these unique cupboards from several prominent regional public and private collections, highlighting the historical uses, design, and construction of these important pieces of material culture.
Sanford Levy is currently Vice Chair of the Board of Trustees, Chair of the Collections Committee, and the owner of Jenkinstown Antiques, which he opened in 1974. Mr. Levy has a particular love and knowledge of items from the Hudson Valley, and is a well-known dealer in regional artists such as D.F. Hasbrouck, T. B. Pope, Michael Kelly, Joseph Tubby, and Julia Dillon. He also specializes in furniture from the Valley, including kasten and country pieces.
The tour will depart from the DuBois Fort. Light refreshments will be served at the DuBois Fort following the tour.
Register at http://www.huguenotstreet.org/kasten.
General admission $20.
10% off for seniors, members of the armed service, and Friends of Historic Huguenot Street (those who have given more than $50 within the calendar year)