Join us in December at Tay Tea's atelier & tea shop at 159 Main Street in Delhi, NY for these informative and inspiring pre-holiday events. Tay Tea cocktails and hot tea will be served along with tea-infused baked goods. We'll eat, drink, and be merry while we learn how to live tea-infused lives of beauty and well-being.
*Suggested donation for events is $25. To register, email nini@taytea.com.
AGELESS BEAUTY
Sunday December 4th, 2-4 pm
Join us for this fabulous skincare workshop taught by Taylor Foster and Lauren Raba. They will be discussing herbs, essential oils and plant-based skin care. Take home a salt scrub and white pine oil. Hand-blended teas and Persian Rose cookies will be served. More >
Q&A WITH MARGUERITE
Saturday December 10th, 5–7 pm
Join expert Herbalist and R.N. Marguerite Uhlmann-Bower for an evening of herbal & plant-based wellness strategies for every day living: plant-based health and wellness recipes; what it means to live through the seasons; what are the critical foods & superior herbs; and any other question about herbs, weeds or wellness! More >
VINTAGE KIMONO SALE
Saturday December 17th, 3–5 pm
The Japanese kimono is celebrated worldwide for its elegant, distinctive silhouette. Though quintessentially Japanese, the kimono form has influenced fashion designers around the globe. Spend this afternoon workshop and sale with guest speaker, author curator & kimono collector Annie Van Assche. More >
Bring your health questions and share with this "Queen of Green." Marguerite is truly a healer with a vast knowledge of herbs, plants & wild foods & foraging.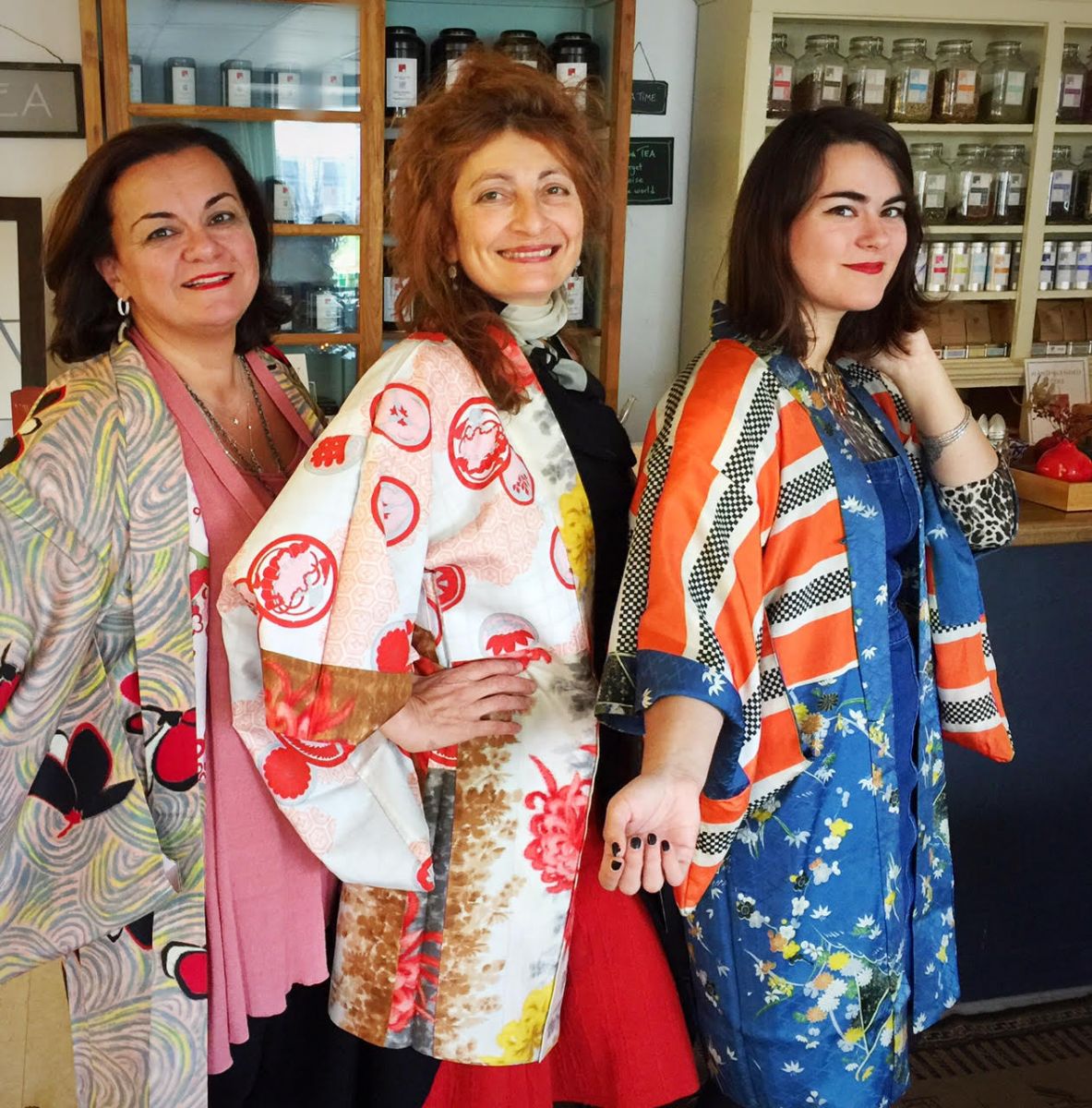 Choose from an exquisite collection of vintage kimonos (for women & men) from the 1920s to the 1960s.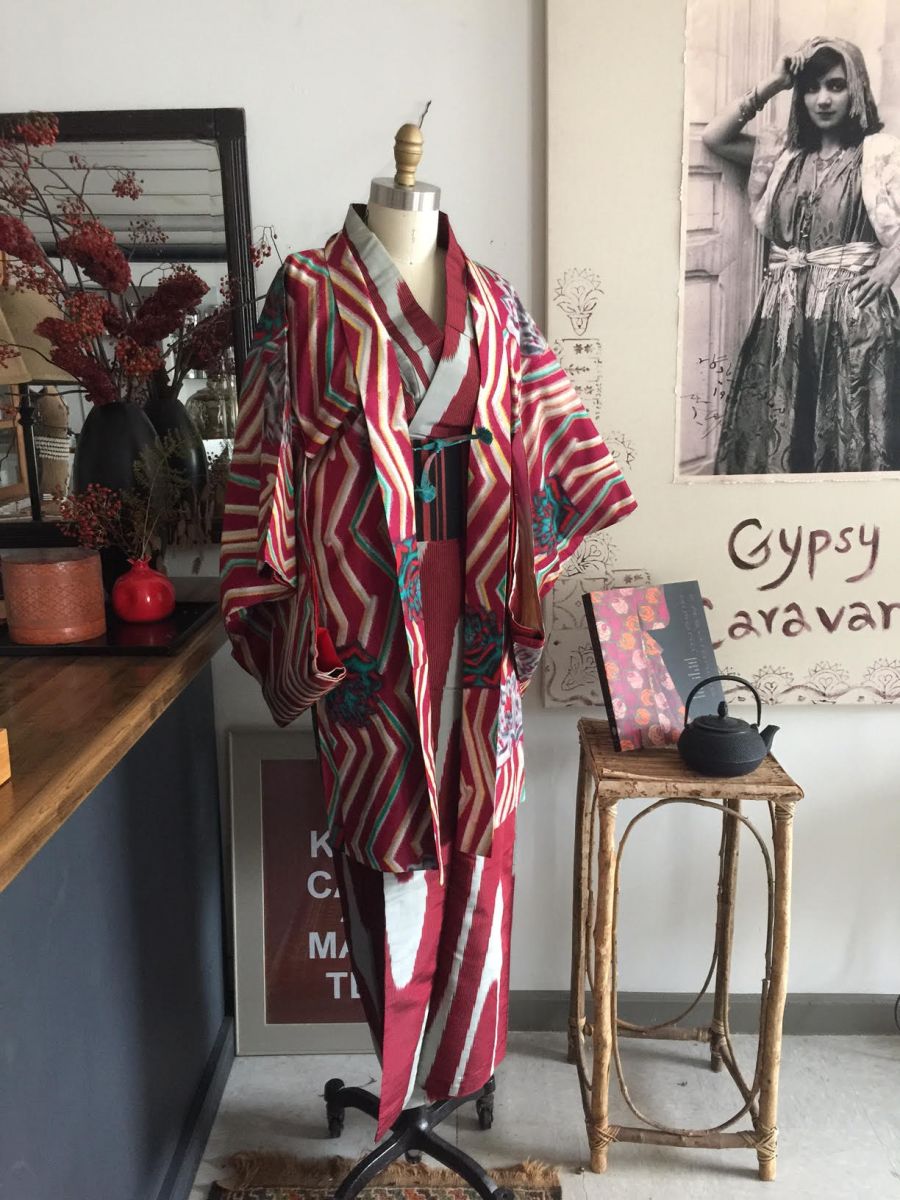 Hand woven silk kimono & jacket from the 1920s.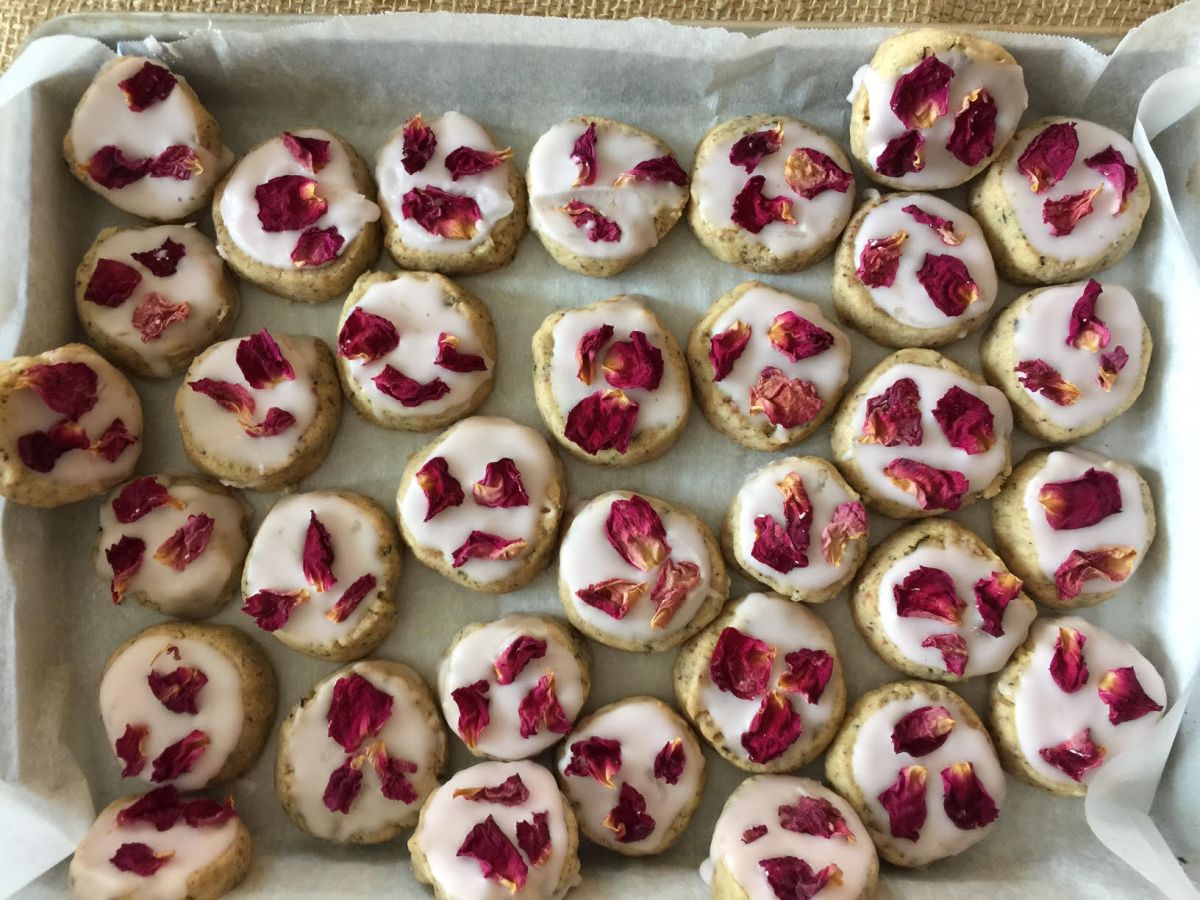 Persian Rose Cookies will be served at our holiday events and paired with delicious Tay Tea blends such as Kyoto, Persian Rose & Duchess' First Love.