This weekend, the Delaware County village of Fleischmanns continues its sweet community tradition with the annual Fleischmanns First Maple Festival.
The festival is the largest event of the second weekend of Maple Weekend, happening Saturday, April 2, and Sunday, April 3 at sugarhouses across the Catskills. (For a full list of Maple Weekend events, click here.) 
On Saturday, April 2, the Maple Festival kicks off with a maple pancake breakfast beginning at 8 a.m. at the Fleischmanns Community Church, followed by children's maple-themed crafts at the Skene Memorial Library, hayrides to the sugar shack and a presentation on the history and lore of maple syruping in the Catskills.
On Sunday, April 3, things get competitive with the Sap House 5K Run/Walk, the annual crowning of the Maple Court and the Maple Bake-Off Café competition, where chefs square off against each other in a battle the impress judges with the best maple-themed confections and concoctions at 1053 Main St.
This year, Devon Mills of The Peekamoose Restaurant & Tap Room, Mike Cioffi of the Phoenicia Dinner, Amelia Hegeman of Zephyr and Ellen Verni, a longtime local food writer, will preside over the contest. Hungry spectators will be able to taste the entries after the judges announce the winners by bidding on them during an auction.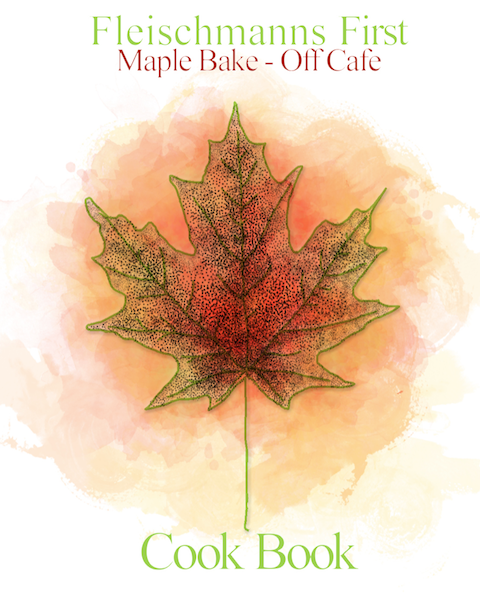 Above: The Maple Bake-Off Cookbook, which features 40 maple-themed recipes from past bake-offs, is making its debut at this year's event. 
Throughout, a maple-themed art exhibit will be happening on both days. For a full schedule, click here. 
Fleischmanns First Maple Festival. Saturday, April 2 and Sunday, April 3. Various locations throughout Fleischmanns. The Fleischmanns Maple Festival is a Watershed Post advertiser.