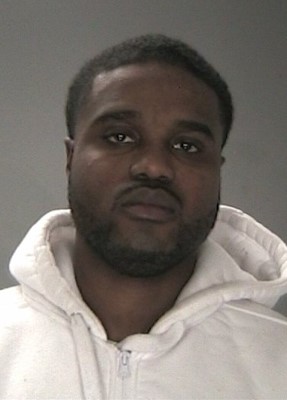 Above: Some of the drugs seized in a series of raids last week. Photo via the New York State Police. 
A Fallsburg man at the center of Sullivan County's drug distribution network has been arrested along with 26 other people involved in the southern Catskills and Orange County drug trade, police reported last week. 
Left: Adrian Phillip. Photo via the New York State Police. 
Thirty-two-year-old Adrian Phillip "distributed both wholesale and small quantities of crack, cocaine and heroin throughout Sullivan County," police said in a press release issued on Friday, March 11.
The New York State Police Community Narcotics Enforcement Team held a press conference on Friday after arresting 27 people in Sullivan and Orange counties on Wednesday, March 9 and Thursday, March 10.
The raids were a result of a six month investigation into Sullivan County's heroin, cocaine and crack cocaine distribution networks that began in Sept. 2015, police say.
During the raids, police seized "hundreds of grams of cocaine, crack cocaine, heroin, weapons and cash," including half a kilogram of cocaine that was allegedly found in Phillip's home, according to the Times Herald-Record.