The Catskills beer boom shows no signs of slowing down in 2015.
New breweries continue to open: the Hunter Mountain Brewery (7261 Route 23A Hunter, 518-263-5231) announced its launch on April 1, and the Rip Van Winkle Brewing Company is now operating on the premises of Angela's Italian Restaurant (now Angela's Pizzeria and Brewery) in Catskill, and has a ribbon-cutting scheduled for May 12.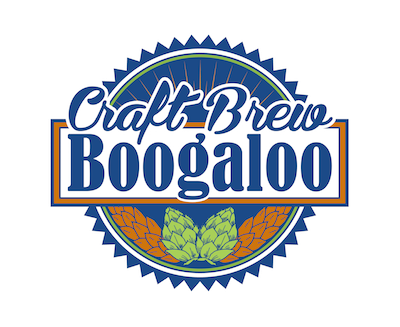 In May, a whole new beer festival is launching in Saugerties. The Craft Brew Boogaloo (craftbrewboogaloo.com) is being held on May 23 at Cantine Memorial Field, and will feature live music and 150 beers from 75 breweries.
The Boogaloo is being thrown by Radio Woodstock, which runs the enormously popular Mountain Jam music festival. The festival is Radio Woodstock's first attempt at throwing an event where craft beer and food is the main attraction.
"This is a departure [for us]," said Peter Himberger, Radio Woodstock's event manager. "More and more, food is playing such a huge role in the events themselves. Food used to be on the side, but now it's becoming part of the whole program. People are more and more knowledgable about these things. It'll be a great day out in the field."
This weekend, the grandaddy of all Catskills beer events is celebrating its 18th birthday. The annual TAP New York Craft Beer and Food Festival (tap-ny.com) will be held on Saturday, April 25 and Sunday, April 26 at Hunter Mountain in Hunter.
TAP is New York's biggest celebration of small-batch beer, and it attracts legions to the heart of Greene County's mountaintop region every April. 
This year, brewers from 100 New York craft breweries will be pouring samples at the festival. Alongside them will be cideries, distilleries, hops producers, malting companies and food vendors whose official theme will be "History of the Sandwich." At 2 p.m. on Saturday, 11 Hudson Valley brewers plan to unveil an IPA that all of them created jointly. Fittingly, it's called the "Too Many Cooks IPA." 
TAP New York. 1 p.m. to 5 p.m. Saturday, April 25 and 12 p.m. to 4 p.m. Sunday, April 26. Hunter Mountain, Route 23A, Hunter. tap-ny.com.
Craft Brew Boogaloo. 2 p.m. to 6 p.m. May 23. Cantine Memorial Field, Saugerties. craftbrewboogaloo.com.