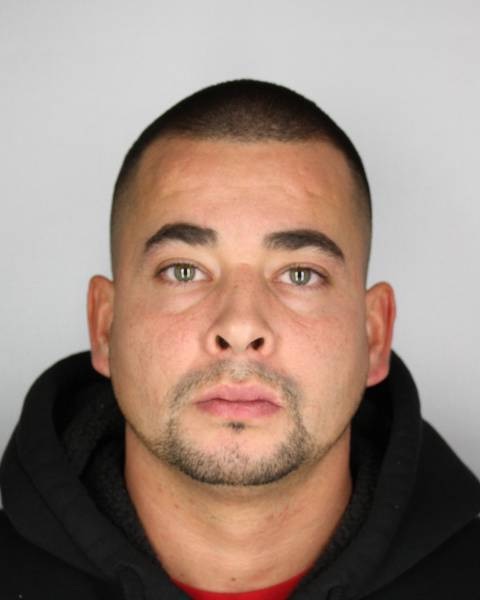 Left: Rafael Figueroa, known as "Cano" in Margaretville. Photo via the Delaware County Sheriff's Office. 
A 35-year-old Roxbury man known around the Delaware County village of Margaretville as "Cano" was arrested on Thursday, Dec. 18 for allegedly selling cocaine in the village, according to a press release from the Delaware County Sheriff's Office.
Rafael Figueroa, who has a prior felony drug conviction, was also arrested in 2013 for driving into a house on Route 30 in Margaretville, causing "extensive damage," according to a police blotter report in the Catskill Mountain News.
The Criminal Investigation Division of the Sheriff's Office has been working with the New York State Police for a year and a half to investigate Figueroa, police say. He is being charged with three felony counts of third degree criminal sale of a controlled substance for selling cocaine in Margaretville in November.
Figuerora is being held at the Delaware County Correctional Facility pending arraignment on $25,000 cash bail, the press release states.