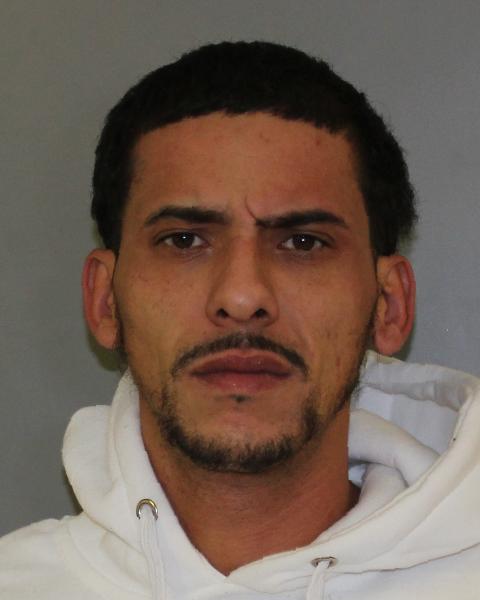 Left: Julio L. Martinez. Photo via the New York State Police. 
After police allegedly found drugs in his vehicle, a Monticello man attempted to flee the scene by running into traffic on busy Route 17, according to a New York State press release. 
Julio L. Martinez, a 36-year-old from Monticello, was driving a black 1999 Honda westbound on Route 17 in the Sullivan County town of Thompson when New York State troopers pulled him over for unspecified traffic violations, the police say.
After the police reportedly found heroin, crack cocaine and cocaine hydrochloride in the vehicle, Martinez allegedly "attempted to flee the area on foot by running out onto State Route. 17, obstructing traffic."
Martinez was arrested a short distance away from where he was pulled over, police say.
Martinez was charged with felony drug possession, misdemeanor obstructing governmental administration and resisting arrest and a disorderly conduct violation. He was arraigned in the town of Mamakating and remanded to the Sullivan County Jail without bail.
The press release doesn't indicate the date or time that the incident occurred. A call to the State Police Troop F public information officer was not immediately returned.