Location
Andes,
NY
13731
United States
42° 11' 21.9228" N, 74° 47' 0.762" W
New York US
Sunday, November 13, 2016 - 3:00pm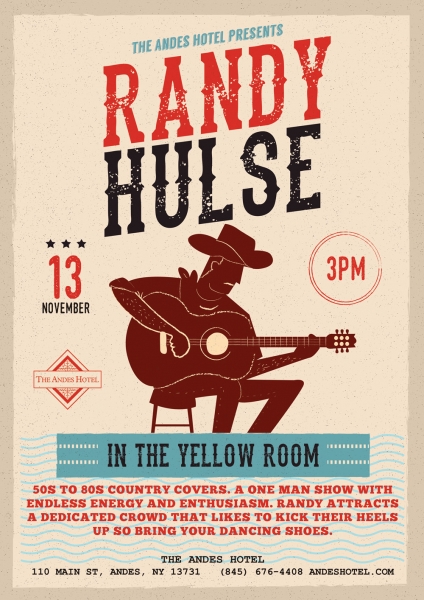 50s to 80s country covers. A one man show with endless energy and enthusiasm. Randy attracts a dedicated crowd that likes to kick their heels up so bring your dancing shoes.