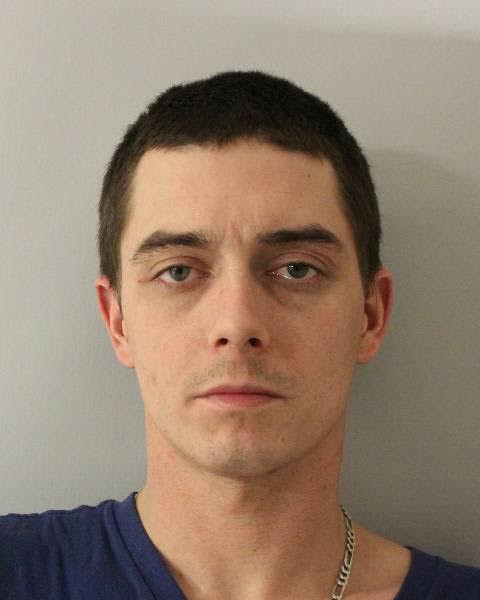 On Friday night, January 13, 2017, Delaware County Sheriff's Deputies investigated a one car, roll-over motor vehicle accident on State Highway 10 in the Town of Tompkins, near intersection of Chamberlain Brook Road. Investigation revealed that the vehicle's driver, 30 year old Adam K. Buteau of Deposit, NY, was northbound on State Highway 10 when he reportedly swerved to miss a deer and ran off the right shoulder of the highway, impacted and crossed over the guiderail where the vehicle impacted a number of trees before the overturning and coming to a rest on its roof. Following further investigation and standardized field sobriety tests, Deputies arrested and charged Buteau with the unclassified misdemeanor offense of Driving While Ability Impaired by Drugs, the class E felony offense of Aggravated Unlicensed Operation of a Motor Vehicle in the First Degree, the class A misdemeanor offense of Criminal Possession of a Controlled Substance in the Seventh Degree and a number of traffic violations including operating an uninsured and unregistered motor vehicle.
Buteau is accused of operating the uninsured vehicle while his ability was impaired by drugs after his driving privileges were revoked in July, 2016 as a result of a conviction for operating a commercial vehicle while his ability was impaired. Buteau is further accused of unlawfully possessing prescription controlled substances at the time of the accident. Buteau was arraigned before Judge Gay Merrill in the Town of Hamden Court and was remanded to the Delaware County Correctional Facility in lieu of $500.00 cash bail or $1,000.00 bail bond.
Deputies were assisted at the scene by an off-duty Village of Walton police officer who initially discovered and reported the accident, as well as the Walton Fire Department and Emergency Squad, Trout Creek Fire Department and a member of the New York City Department of Environmental Protection Police Department.