Saturday, March 25, 2017 - 8:00pm
Location
647 South Plank Road
647 South Plank Road
Mt Tremper,
NY
12457
United States
42° 3' 23.3532" N, 74° 17' 32.9604" W
New York US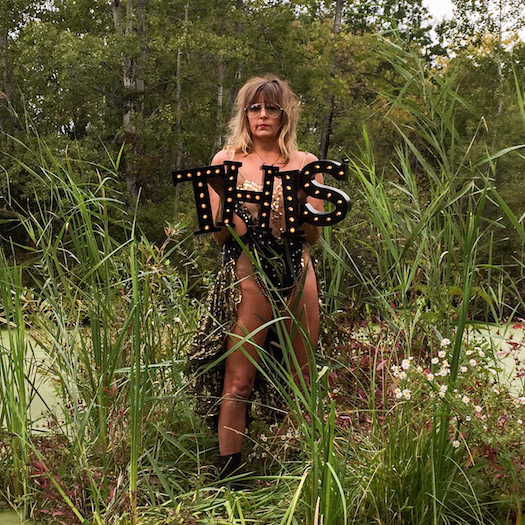 THIS is a solo performance which may not always be a solo.
THIS is a small or large or medium act of artistic survivalism and an ever-evolving work that writes, in real time, the libretto of the performance the artist is attempting to do which changes with each performance to reflect the new context brought by the performance at hand.
After taking on rape culture in her controversial, award-winning stand-up performance Asking for It, Adrienne Truscott comes to Mount Tremper Arts to wrestle with questions that have formed the undercurrent of her performance work forever. In a new solo, she asks what it is we are all doing in this place, at this moment in time. And as she says: she's interested in the possibility of failure as a mandate for rigor.
Adrienne Truscott has been making genre-straddling work in New York City and abroad for over 15 years. She is a choreographer, comedian, writer, and one half of the boundary-busting cabaret act The Wau Wau Sisters.
For tickets and info: http://mounttremperarts.org/
p.p1 {margin: 0.0px 0.0px 0.0px 48.0px; text-indent: -48.0px; font: 12.0px Helvetica}
p.p2 {margin: 0.0px 0.0px 0.0px 48.0px; text-indent: -48.0px; font: 12.0px Helvetica; min-height: 14.0px}
p.p3 {margin: 0.0px 0.0px 0.0px 0.0px; font: 12.0px Helvetica}
p.p4 {margin: 0.0px 0.0px 0.0px 0.0px; font: 12.0px Helvetica; min-height: 14.0px}
p.p5 {margin: 0.0px 0.0px 0.0px 0.0px; font: 12.0px Helvetica; color: #272727}
span.s1 {font-kerning: none}
span.s2 {font-kerning: none; color: #443b3c}
span.s3 {text-decoration: underline}
647 South Plank Road
647 South Plank Road
Mt Tremper,
NY
12457