Above: "Catskill Snow Storm in October" by Francine Barbet. Image via barbetart.com.
Seventy-eight-year-old Francine Barbet was killed in the Greene County town of Jewett on Friday, Feb. 26 when she walked with her dog into the path of an oncoming Jeep around 6:30 p.m., police say.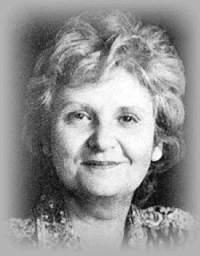 Barbet was walking her dog at Beecher's Corners, the intersection of Route 296 and County Road 23C, while wearing dark clothing, according to a Daily Mail article.
Left: Francine Barbet. Image via barbetart.com. 
As she walked into the southbound lane of Route 296, she was hit by 65-year-old Joseph Disanti of the Long Island hamlet of Shirley, who was driving a 2004 Jeep, according to a press release from the New York State Police.
Barbet was airlifted to Albany Medical Center, where she was pronounced dead of her injuries, police say. No charges have been filed in the incident, but the investigation is ongoing. 
Barbet was a self-taught artist whose work was exhibited around the country, according to the Daily Mail. 
According to her website, Barbet was born in Paris and lived in New York City and Virginia before moving the to the Catskills.
Barbet specialized in lush, often fantastical paintings of landscapes, wildlife and angels, and her work has been collected by former Vice President Al Gore and Sting. She exhibited regularly around the Catskills region. 
Barbet was perhaps best known for her paintings of rain forests and their people. Her painting "Amazon Children" toured the country for the 25th anniversary of Earth Day, and has been prized by environmental groups, according to her website. 
Like many artists before her, Barbet painted the landscape of the Catskills: On her website, she has paintings of North Lake, South Lake and "A Catskill Snow Storm in October."