Above: B U S H E L, a "new and evolving nonprofit storefront space" opening in the Delaware County town of Delhi on Satuday, Dec. 5. Photo via bushelcollective.org. 
The Catskills region is getting a literary infusion this weekend with the openings of two new spots in Delaware and Sullivan Counties. On Saturday, multi-use art space Bushel is soft-launching its storefront in Delhi, while bookstore One Grand is celebrating its opening in Narrowsburg.
This nonprofit space celebrates its soft opening this weekend. Drawing inspiration from old-timey rural gathering spots, Bushel is a collective made up of area artists, performers, farmers, craftspeople and activists. The space plans to play host to a variety of events and tenants, from pop-up stores to classes to performances.
But first, it will launch Saturday, Dec. 5 at 5:30 p.m. with a reading by writers including Catherine Taylor, CA Kaufman, Jennifer Kabat, Emily Skillings and Tyler Weston, hosted by poets Danniel Schoonebeek and Anna Moschovakis. There will also be an installation up by Brooklyn-based visual artist Kate Newby as a culmination of her project The January February March.
Bushel is hosting a variety of events and activities throughout December. There'll be a reading room stocked with poetry chapbooks and zines starting in the middle of the month, which is open during events or by appointment. There's a Jivamukti yoga class on Dec. 13, and from Dec. 21 through Dec. 24 Clove & Creek will curate a pop-up market in time for the holidays. In the future, keep an eye out for a screening of Hillevi Loven's documentary "Deep Run," about a transgender teen growing up in the South.
84 Main St, Delhi, NY. bushelcollective.org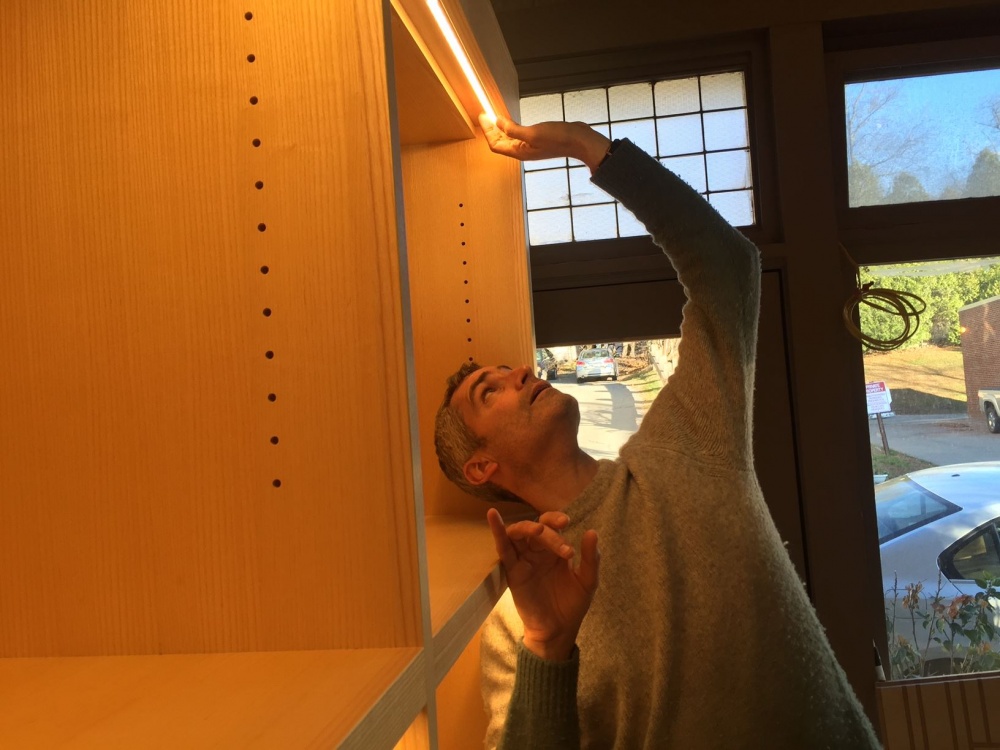 Above: Building bookshelves at One Grand Books in Narrowsburg. Photo by Eddie Marritz, via the One Grand Facebook page. 
One Grand began as an installation by editor Aaron Hicklin. The goal: to collect the "desert island" reading lists of prominent tastemakers and authors, including the likes of Ta-Nehisi Coates, Carrie Brownstein, Neil Gaiman, John Waters and Tilda Swinton. Hicklin originally opened a pop-up shop based on the book lists at Whisper Editions in New York City, but he's moved on to open a brick-and-mortar spot along the Delaware River in Narrowsburg.
The "one grand" refers to the 1,000 books culled from these reading lists, many of which will be available at the new shop. The store opens to the public on Saturday, Dec. 5 at 12 p.m., followed by a launch party at the Heron down the street from the storefront complete with cocktails, food and live music. Expect a mix of locals and city dwellers—One Grand is bussing in New Yorkers from downstate for the day to join in the festivities.
60 Main St, Narrowsburg, NY. onegrandbooks.com