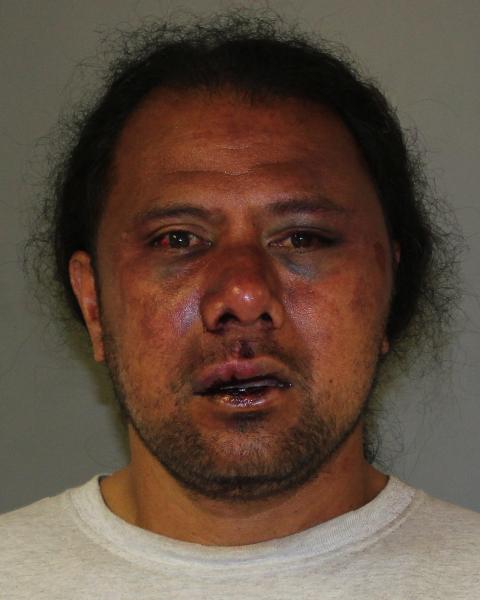 A Bloomingburg man was arrested on Friday after he allegedly threw large rocks at another man and an occupied pickup truck, sending the man to the hospital and smashing up the truck.
Arrested was 41-year-old Bloomingburg resident Hugo Afamasaga, who is charged with second-degree assault, third-degree criminal mischief and second-degree reckless endangerment.
Police say Afamasaga threw rocks at another man, causing head and neck injuries that were serious enough that he needed to be treated at the Orange Regional Medical Center. Police say the rock-hurling Afamasaga also shattered the windshield, windows, headlights and side mirrors of an occupied 2012 Chevrolet Silverado. 
Afamasaga was arraigned in Mamakating town court, and remanded to the Sullivan County Jail with no bail. He is due to appear in court again on Wednesday, May 21.