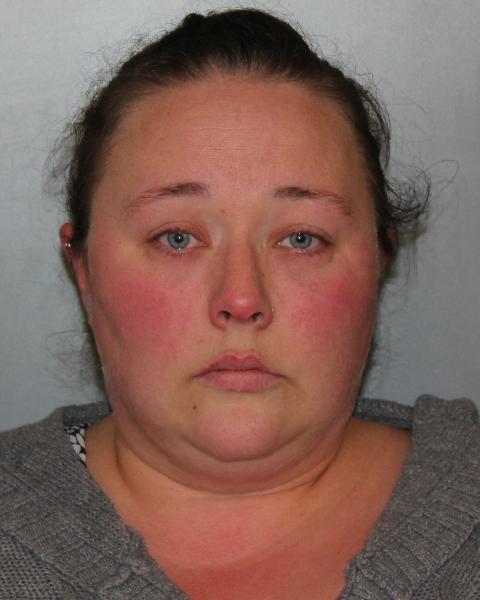 Hope Peters. Photo: New York State Police. 
A Shandaken woman will face felony grand larceny charges for allegedly stealing tens of thousands of dollars from her former employer, according to New York State Police. 
Hope Peters was arrested on Wednesday, Dec. 3 and charged with second-degree grand larceny, a class C felony. Police say she stole more than $50,000 over a period of four years.
At the time of her arrest, Peters was working at Ulster Savings Bank, said Trooper Steven Nevel, a public information officer for the New York State Police. But Nevel said the funds were stolen from her former employer, a Kingston law firm that employed Peters as a bookkeeper. 
Nevel said that according to a complaint made Peters' former employer, Peters forged authorizing signatures on checks drawn on the business and personal accounts of the law firm and its partners, and issued those checks to herself. Peters then allegedly made false entries in the firm's bookkeeping records to cover up the stolen funds. 
Nevel said that the case was investigated by the Ulster County District Attorney's office, which issued subpoenas to the Ulster County Savings Bank for banking records related to the case. 
Nevel declined to give the name of the law firm Peters allegedly stole from. 
Peters was arraigned before City of Kingston Judge Phil Kirshner. She was remanded to the Ulster County Jail in lieu of $1000 cash bail or $2000 secured bond, and was scheduled to appear in the City of Kingston Court this morning, December 4, at 8:30am.