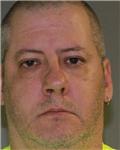 The treasurer of the Cobleskill Bowling League has been charged with embezzling about $10,000 from the league, police say.
Arrested this week by New York State Police troopers was 50-year-old Summit resident Charles Bowen, who has been charged with third-degree grand larceny. 
As the treasurer of the league, Bowen was charged with collecting membership dues from about 50 members, police say. Between September of 2013 and April of 2014, police claim, he collected about $20,000 for the league, roughly half of which he took for his own personal use. 
The missing funds were discovered when other league members tried to pay bills that were returned for insufficient funds, police say. 
Bowen was arraigned in Cobleskill town court and remanded to the Schoharie County jail.