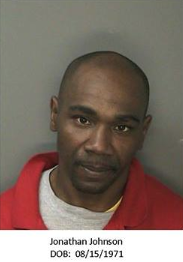 A Sullivan County man has been arrested and charged with committing a rape in the city of Kingston in September of 2013, Kingston police reported Tuesday. 
Arrested was 42-year-old Jonathan Johnson of Monticello, who is charged with felony rape in the first degree. The arrest follows an eight-month investigation into a report of a rape in the area of Green Street, in the Stockade District of Kingston, on Sept. 11, 2013. Kingston police say they conducted numerous interviews over the course of the investigation. 
Johnson was arraigned in Kingston city court and remanded to the Ulster County Jail with no bail.