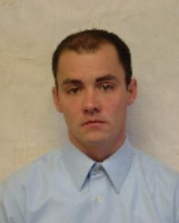 Left: Jason Wilsey. Photo via the Delaware County Sheriff's Office.  
The Walton Reporter's Lillian Browne has the news today that an employee accused of smugglng oxycodone out of a prescription narcotics manufacturing plant was found innocent of the crime in a swift decision by a Delaware County jury on Nov. 5. 
Thirty-four-year-old Jason Wilsey was acquitted in less than an hour, Browne reports.
According to the story, Delaware County District Attorney Richard Northrup argued that Wilsey stole the oxycodone from a blending room at Covidien, a narcotics manufacturer based in Hobart where he worked.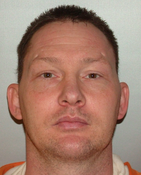 Left: Robert Wilsey. The New York state sex offender database. 
Northrup's star witness was Wilsey's brother, Robert Wilsey, who is a convicted rapist and took a plea deal for a reduced sentence in exchange for testifying, the paper reports: 
Northrup urged jurors to believe Robert Wilsey's testimony in spite of the fact that he is a convicted criminal.

"Everybody tells a lie once in a while, not everybody, not even a criminal, lies all the time," Northrup said.
Jason Wilsey's attorney argued that there was no proof that Jason stole the oxycodone came from the plant, Browne reports. The jury apparently agreed. 
Jason Wilsey turned himself in to police in January 2013, after a lengthy investigation of oxycodone dealing in communities surrounding the Covidien plant. At the time, law enforcement officials touted the arrest as a victory. 
Previous coverage
Harpersfield man arrested with $50,000 worth of oxycodone powder