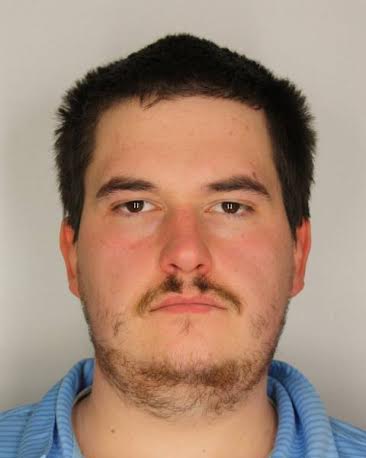 Left: Timothy Nodine. Photo courtesy of the Delaware County Sheriff's Office.
A 24-year-old Hobart man has been accused of committing a burglary a a Stamford house in December, and also linked to stolen guns taken from the estate of a deceased South Kortright resident, according to the Delaware County Sheriff's Office.
On Monday, Jan. 27, Delaware County sheriff's deputies arrested Timothy Nodine after a month-long investigation into a burglary in the village of Stamford. In the incident, police say, Nodine broke into the house and stole a television, a Playstation and other property.
During the investigation, police also found a rifle stolen during an earlier burglary in South Kortright, taken from the estate of a resident who died last summer. In December, a handgun that was stolen from the same estate was found during a search of the house of 44-year-old Stamford resident Hector Padilla, who was arrested on drug and weapons charges.
For the Stamford burglary, Nodine faces charges of second-degree burglary and petit larceny. For the stolen rifle, Nodine is charged with fourth-degree criminal possession of stolen property.
Police say they are still investigating the South Kortright burglary, and expect that an arrest will be made soon. 
Nodine was arraigned in Harpersfield town court and released on his own recognizance pending future court action.