Above: Vietnamese Restaurant Bà & Me will celebrate its grand opening tomorrow in Callicoon. Photos courtesy of Nhi Nguyen. 
The name of the first Vietnamese restaurant in Sullivan County, Bà & Me, is a play on words: In Vietnamese, it means "grandmother and mother," while, in English, it sounds just like the banh mi sandwiches served there. 
Owner Nhi Nguyen said it's a fitting name, as she's scoured through her mother's recipes to organize the perfect menu for her new restaurant, which celebrates its grand opening and ribbon-cutting ceremony tomorrow at 26 Upper Main St. in Callicoon.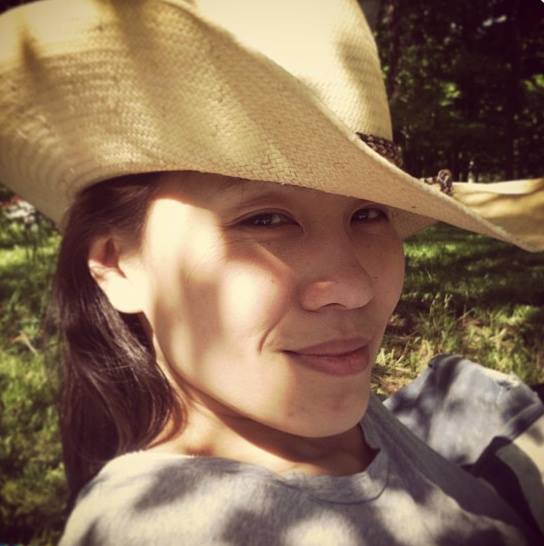 Left: Nhi Nguyen, the owner of Bà & Me.
Nguyen, who was born in Nha Trang, Vietnam, and immigrated to the United States in 1980 after the Vietnam War, grew up working in her parent's Vietnamese restaurant in the midwest before moving to New York to pursue her marketing degree. 
"I hated working there as a kid," she said. "In hindsight, that experience taught me the importance of hard work and a love for Vietnamese cooking."  
She was living in New York City with her three kids and her fiancé when Hurricane Sandy hit. Their Manhattan apartment flooded, forcing the family to relocate to Sullivan County. Soon after, she and her partner Michael Mundy began mulling over ideas for businesses that would contribute to the community. 
"We realized that people around here were literally starving for good, healthy food choices," Nguyen said. "So it was clear that I had to open up a Vietnamese restaurant." 
The community impact of her restaurant is very important to Nguyen, who only buys organic or hormone-free ingredients and compostable, biodegradable or recyclable packaging.  
"I've had several people thank me profusely, saying that I'm doing the right thing," she said. "We're looking to not just be farm-to-table, but to take it beyond that." 
Nguyen is particularly proud of the items she serves, as she tried to weed out the typical less-than-impressive fodder that appears on most take-out menus.
"You know how most restaurants have a few really good items and then a bunch of items that are just OK? We only make the good stuff," Nguyen said. 
Nguyen included only those recipes she felt 100 percent competent making, refusing to settle for the mediocre. She said the bestsellers are the summer rolls, which customers buy almost in bulk. 
"Our food is authentic, it's unpretentious," Nguyen said. "It's just good, honest food."
Below: Bà & Me's logo.
Editor's Note: An earlier version of this story said the best-selling item was "spring rolls" when they are actually "summer rolls."