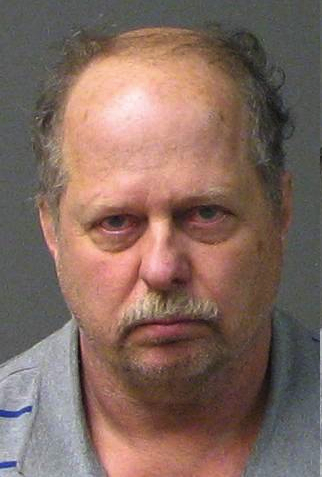 A 59-year-old Gardiner man who fired a gun near people on his neighbor's property held police at bay through the night on Friday and into Saturday morning, barricading himself in his house on Route 44/55 and refusing to come out. 
Police responded to a complaint of shots fired at the home of Michael Yukowiec around 9 p.m. on Friday. According to a police statement, Yukowiec fired several rounds from a rifle at three people on a neighboring property before barricading himself in his house and refusing to come to the door or answer the phone.
An eight-hour standoff began, during which a SWAT team stationed an armored vehicle outside Yukowiec's house and deployed a surveillance robot to go inside the house and find him. Roads in the area were shut down during the standoff.
Around 5 a.m., Yukowiec finally came out and surrendered. A search of the house found a rifle and a shotgun. 
Yukowiec is charged with first-degree reckless endangerment, second-degree menacing, prohibited use of a weapon, criminal nuisance and discharging a weapon within 500 feet of a dwelling. He may face additional charges, police say.
Yukowiec was arraigned in Gardiner town court and remanded to the Ulster County Jail in lieu of $50,000 cash bail or $100,000 bond. 
Responding to the scene were Ulster County sheriff's deputies, New York State Police troopers and officers from the Bureau of Criminal Investigation, the Ulster County Crisis Response Team and the New York State Police Special Operations Response Team.