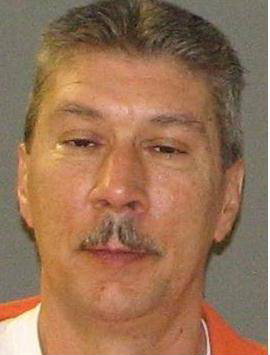 A Mt. Tremper man was arrested for Wednesday's robbery of the Community Bank branch on Route 28 in Boiceville, Ulster County police announced today. 
In a news release, Ulster County sheriff's deputies said that 54-year-old Nicholas Liakis Jr. was arrested Wednesday at a house at 5455 Route 212 in Mount Tremper, not far from the scene of the crime, after a car seen leaving the bank was spotted outside the house. 
The bank was robbed just before noon on Wednesday by a man armed with a handgun. Five employees and one customer were in the building at the time. No one was injured in the robbery.
Police searched the Route 212 house and found both the gun and the proceeds from the robbery. 
Liakis is charged with first-degree robbery, first-degree criminal use of a firearm, third-degree grand larceny, and third-degree criminal possession of stolen property. 
Liakis was arraigned in Shandaken town court by Justice Michael Miranda, and remanded to the Ulster County jail without bail to reappear at a later date.
Responding to the scene and assisting in the investigation, along with Ulster County police, were New York State troopers, Town of Shandaken and Town of Ulster police, and officers from the New York City Department of Environmental Protection.
Ulster County property records show that the Route 212 house where Liakis was arrested is owned by Rita Schwab, a local fiber artist.
The police press release lists Liakis's address as the house on Route 212. But Schwab said that the house is currently occupied by a female renter, and that she has never heard of Liakis. 
"I do not know the guy," she said. "I have never heard his name before."
Schwab, who is currently in Florida, said that she had been trying to get information from the police and from her renter, but that no one had returned her calls. 
"I'm the property owner, and I was not notified of anything," she said. "It's really upsetting. I don't know if damage was done to the property."