November 29 Public Meeting Scheduled to Provide Information and Gather Input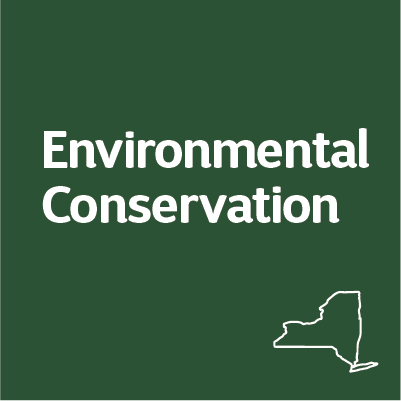 The New York State Department of Environmental Conservation (DEC) is proposing an amendment to the Overlook Mountain Wild Forest Unit Management Plan (UMP) in the Town of Woodstock, Ulster County. The proposed regulations will improve and increase public access to this popular hiking destination in the Catskills and classify recently acquired lands not included in the original Overlook Mountain Wild Forest UMP adopted in 1999.
Since completion of the original UMP, New York State has acquired more than 570 acres of land on the slopes of Overlook Mountain. Public use of the wild forest has grown considerably in recent years.
"Overlook Mountain is an iconic landmark in the Catskills, especially in the Town of Woodstock. DEC is encouraging area residents to participate in the planning process to ensure the forest continues to be both accessible to visitors and the local community while preserving its wild character," said DEC Acting Regional Director Kelly Turturro.
The Overlook Wild Forest consists of approximately 590 acres of State forest preserve lands classified as wild forest. Currently, public access to the forest occurs primarily through the Overlook Mountain trailhead on Meads Mountain Road. Public use of the Meads Mountain Road trailhead routinely exceeds the capacity of the parking area, causing visitors to park along the road, which results in the disruption of the normal flow of traffic. The amendment includes several projects to address parking and public access issues.
The upcoming meeting will provide information about the proposed amendment and solicit input from the public:
When: Tuesday, November 29, from 7:00 p.m. – 9:00 p.m.
Where: Woodstock Community Center - 56 Rock City Road, Woodstock, NY
The draft amendment is available on DEC's website at: http://www.dec.ny.gov/lands/72985.html.
The public will have the opportunity to provide oral and/or written comments at the meeting or submit written comments during the public comment period, which runs through December 15, 2016. DEC will review and address all comments received during the public comment period. The amended UMP will guide future uses and management of the Overlook Mountain Wild Forest. 
Comments, questions, and/or requests for a hard copy of the draft amendment can be directed to the contact below: 
Jeff Rider, DEC Supervising Forester
21 South Putt Corners Road, New Paltz, NY 12561
Phone: 845.256.3004

E-mail: r3UMP@dec.ny.gov