Saturday, October 26, 2019 - 8:00pm
Location
Mt. Tremper,
NY
12457
United States
New York US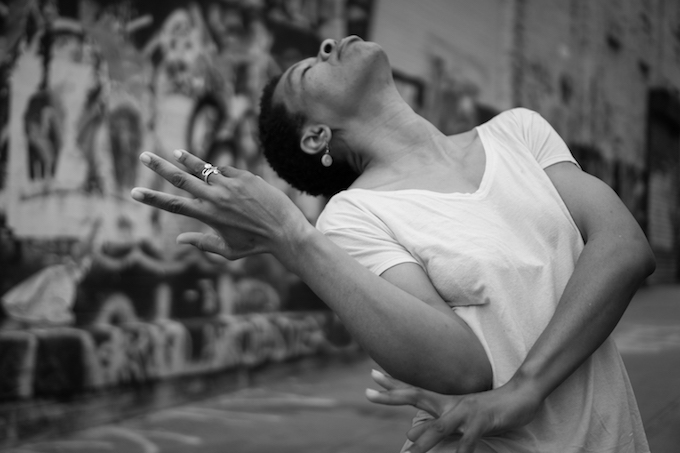 mayfield brooks
Letters to Marsha
Curated by Marýa Wethers
In partnership with JACK
Saturday, October 26 at 8:00 pm / Tickets $15 / Preview
In 1992, mayfield brooks had a "missed connection" with queer ancestor Marsha "Pay It No Mind" Johnson, when mayfield was 21 and Marsha 46. Based on danced and written love notes, Letters to Marsha explores the weight of bodies and history, and the artist's own evolution as a Black, non-binary queer connecting specters of Black queer death to memory, movement, sound, humor, and pathos.
"brooks' movements may be improvised, but the world that they create is carefully curated." —Brooklyn Rail
mayfield brooks improvises while Black, and is a performance artist, urban farmer, writer, and wanderer. brooks was a 2017 Movement Research Artist-in-Residence and a 2018 Works on Water/Underwater New York Artist-in-Residence.
Marýa Wethers is an independent creative producer/manager, consultant and curator, Bessie Award-winning dancer, and Director of International Initiatives at Movement Research.