Saturday, January 21, 2017 - 5:00pm
Location
Woodstock,
NY
12498
United States
42° 2' 27.2688" N, 74° 7' 20.37" W
New York US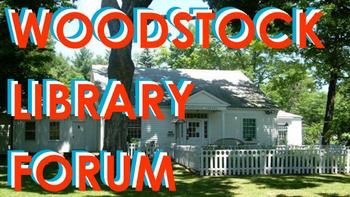 Leslie Gerber is the author of two poetry chapbooks, Lies of the Poets and The Edge of Sleep. They have been acclaimed by such well-known writers as Gail Godwin, Billy Collins, Eamon Grennan, Charles Baxter, and Robert Olen Butler. A relative newcomer to poetry, he has successfully adopted writing methods described by poets C.K. Williams and Billy Collins. Along with reading a selection of his poetry, he will share what he has learned about how to keep writing.
Celebrating 3 decades of good talk! The Longest-Running Cultural and Public Affairs Forum in the Hudson Valley!
Sponsored by the Friends of the Woodstock Library.