Saturday, February 11, 2017 - 5:00pm
Location
NY
12498
United States
42° 2' 27.2688" N, 74° 7' 20.37" W
New York US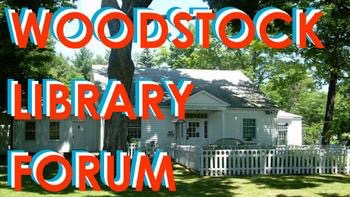 When it comes to love, some like it sweet and some like it hot, and you'll hear both sides and more at one of Woodstock's most popular events. Featuring Woodstock author/director Dakota Lane and a host of new and old literati, including: Shamsi Ruhe, Sylvia Bullett, Bill Weeden, Lila Bacon, and others to be announced. He Said/She Said is a fast-paced and fun literary valentine on the topic of true love. Dakota Lane is the author of five award-winning books and has written for the New York Times.
Celebrating 3 decades of good talk! The Longest-Running Cultural and Public Affairs Forum in the Hudson Valley!
Sponsored by the Friends of the Woodstock Library.