Saturday, February 25, 2017 - 5:00pm
Location
Woodstock,
NY
12498
United States
42° 2' 27.2688" N, 74° 7' 20.37" W
New York US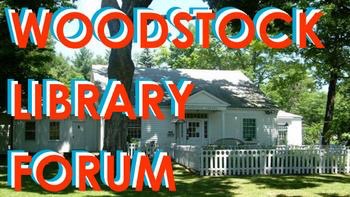 Tiokasin Ghosthorse is a member of the Cheyenne River Lakota Nation of South Dakota. He has a long history with indigenous activism and advocacy. As a writer and performer his presentation will include one Native culture of the Lakota Nation. Expect to hear an update on the struggle of the Standing Rock pipeline. Tiokasin Ghosthorse is the founder, host and Executive Producer of First Voices Radio in New York City for the past two decades. As a master musician, Tiokasin performs worldwide and has been featured at Lincoln Center.
Celebrating 3 decades of good talk! The Longest-Running Cultural and Public Affairs Forum in the Hudson Valley!
Sponsored by the Friends of the Woodstock Library.