Location
Andes,
NY
13731
United States
42° 11' 21.9228" N, 74° 47' 0.762" W
New York US
Saturday, April 1, 2017 - 9:00pm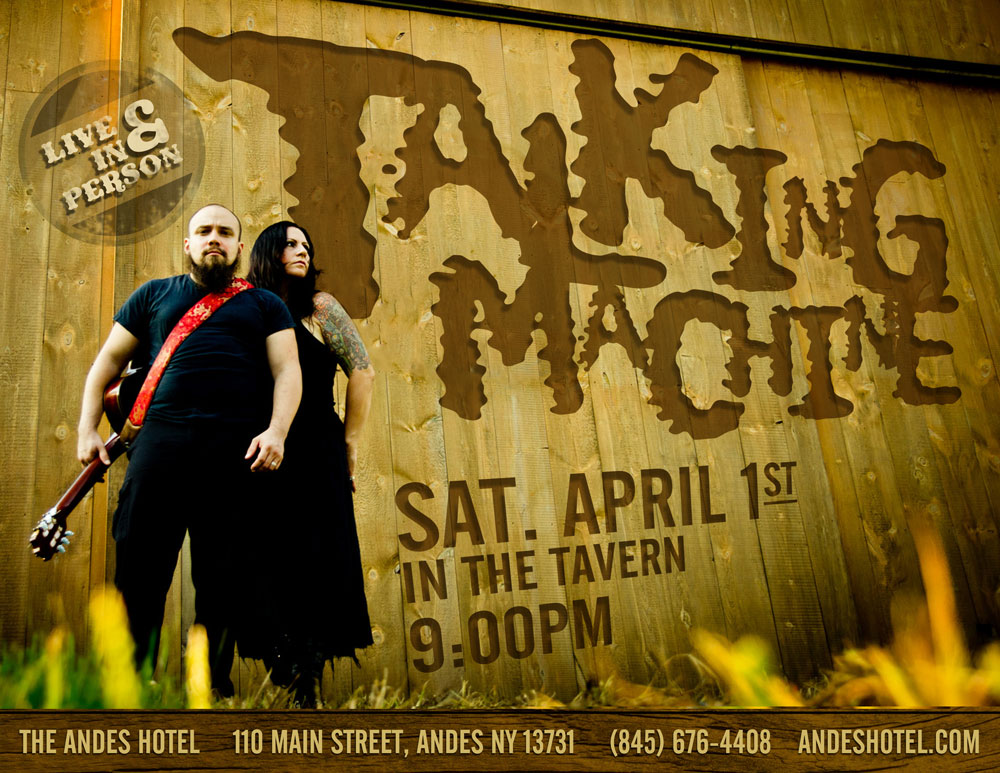 Talking Machine, The Culmination Of Years Of Combined Musical Expertise. Separately The Two Are Accomplished Musicians In Their Own Right, Yet Together The Duo Utilize Their Experience, Technical Prowess, And Style To Create A Pleasing, Cathartic Assault On The Senses. Playing Covers Ranging From Led Zeppelin To The Pretenders And Stone Temple Pilots To Lady Gaga.