Saturday, July 15, 2017 -

5:00pm

to

7:00pm
Location
Hobart,
NY
13788
United States
42° 22' 17.3568" N, 74° 40' 15.0996" W
New York US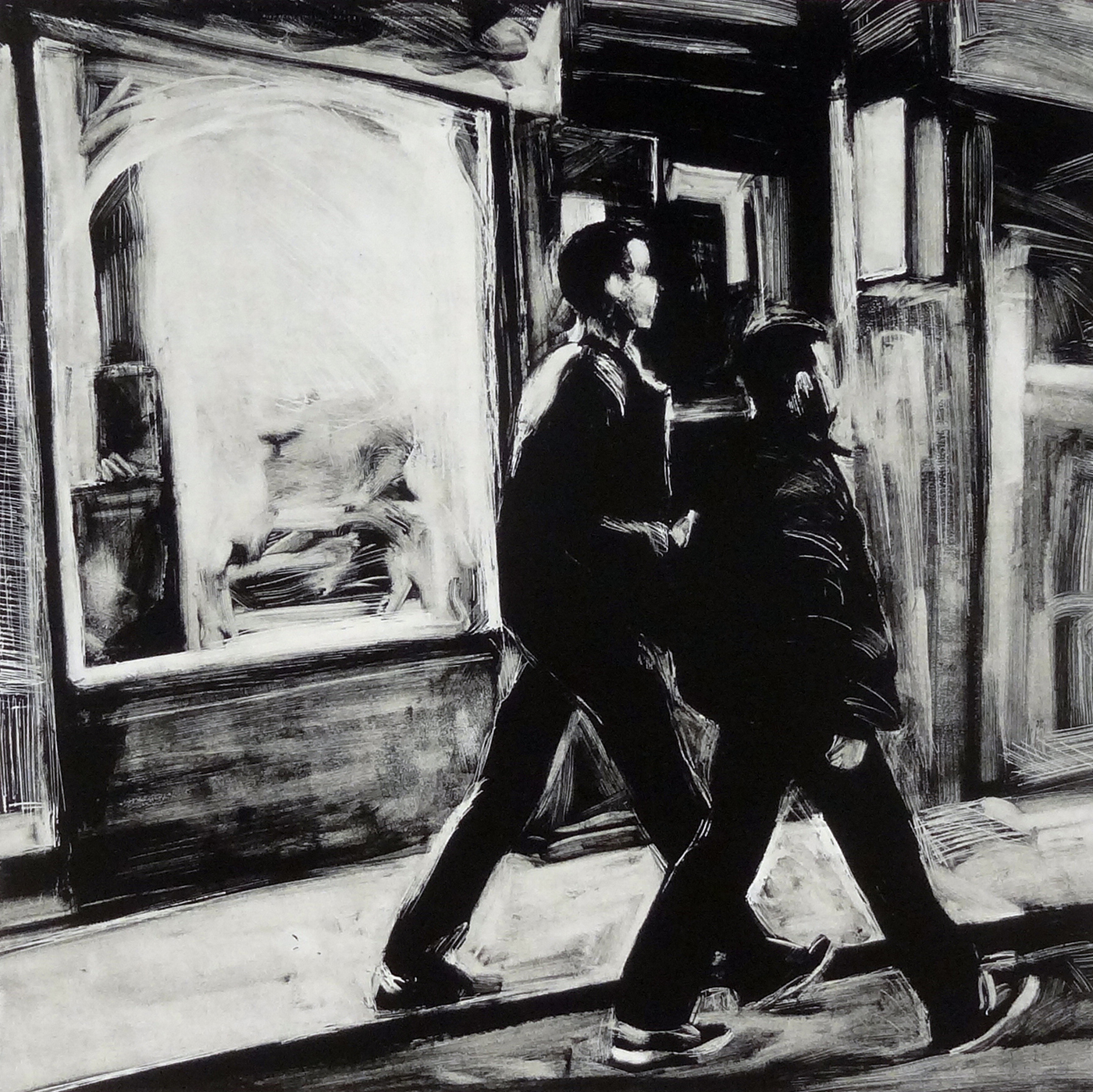 MURAL, the Mount Utsayantha Regional Arts League, is honored to host: "Urban Artist in the Country," an exhibition of artwork by Lisbeth Firmin. This exhibition will be on view at the MURAL on Main Gallery, located at 631 Main Street, Hobart, NY 13788, from Saturday, July 8th through Sunday, September 10th.  In addition, MURAL will host an Opening Reception for this exhibit on Saturday, July 15th, at a new time: 5-7 pm.
Lisbeth Firmin rides the line between abstraction and realism in contemporary American realist paintings and prints that explore the relationship between people and their environments. Her bold applications of energetic marks produce an abstract interplay of shapes that fall into place when viewed from a distance and reflect modern themes of isolation and disconnection.
In addition to this outstanding exhibition of Lisbeth Firmin's prints and paintings, MURAL is pleased to host a special, one-week workshop with Lisbeth.  "Drawing with the Right Side of the Brain," based on Dr. Betty Edwards' best-selling book, will take place at MURAL on Main from Monday, August 28 through Friday, September 1.  An intensive combination of lectures, demonstrations, and studio exercises that packs a semester-long art course into five days, this workshop is designed to develop the perceptual skills necessary for drawing with confidence and has proven valuable both for people who feel they have little talent for drawing and for those wishing to expand their abilities. For more information about this workshop, please visit our website, send us an email, or call the gallery.
Exhibits at MURAL on Main are made possible with funding from the Robinson-Broadhurst Foundation.  Additional support for MURAL comes from the O'Connor Foundation, the Community Foundation for South Central New York- Joyce and David Barber Donor Advised Fund, the Hobart Community Foundation, and C.O.R.E.
The reception on July 15th from 5-7 pm will include refreshments and is free to the public. The MURAL on Main Gallery is open Saturdays and Sundays from 12-4 pm, during special events as listed on our website, or by appointment- (607)538-3002.  For more information about MURAL, our exhibitions or other events, please visit our website: www.muralartgallery.org or