Location
Delhi,
NY
13753
United States
42° 16' 39.7596" N, 74° 54' 54.8604" W
New York US
Thursday, June 22, 2017 - 8:30pm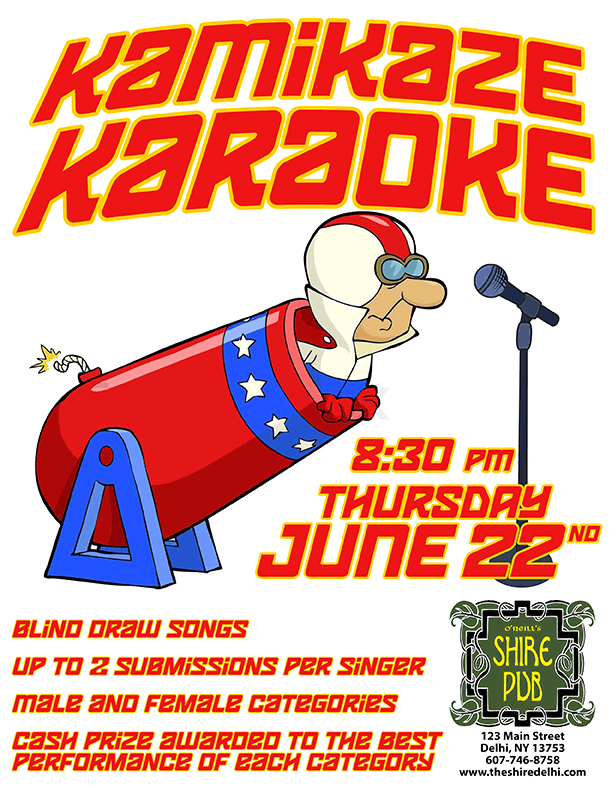 Blind draw karaoke. Anyone can submit up to 2 songs into the draw bucket. The thing is, if you submit you must then participate and draw a song yourself to sing. Female and Male categories. Prizes awarded to the best performance of each category.