Saturday, September 16, 2017 - 9:00am

to

Sunday, September 17, 2017 - 12:00pm
Location
Margaretville,
NY
12455
United States
42° 9' 44.6364" N, 74° 41' 2.6628" W
New York US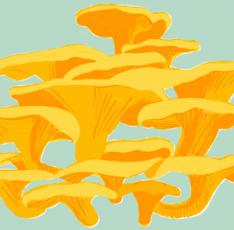 This 2-day mushroom retreat will cover how Fungi can help people and regenerate the planet. We will immerse ourselves in identification, life cycle and ecology, medicinal properties & preparations, & mushroom cultivation.
Whether you are a beginner or expert mycologist there is much to learn about the world of Fungi. This retreat is relevant to teachers, wilderness educators, farmers, chefs, gardeners, homesteaders, hobbyists, DIY-ers or anyone excited to learn about fungi.
All participants will leave with:
• A deeper appreciation & understanding of fungi
• A self-made mushroom tincture
• A self-made oyster mushroom inoculation
• A self-made Wine-cap Stropharia mushroom inoculation