Location
Delhi,
NY
United States
42° 16' 36.0948" N, 74° 55' 5.3868" W
New York US
Sunday, September 3, 2017 -

5:00pm

to

7:00pm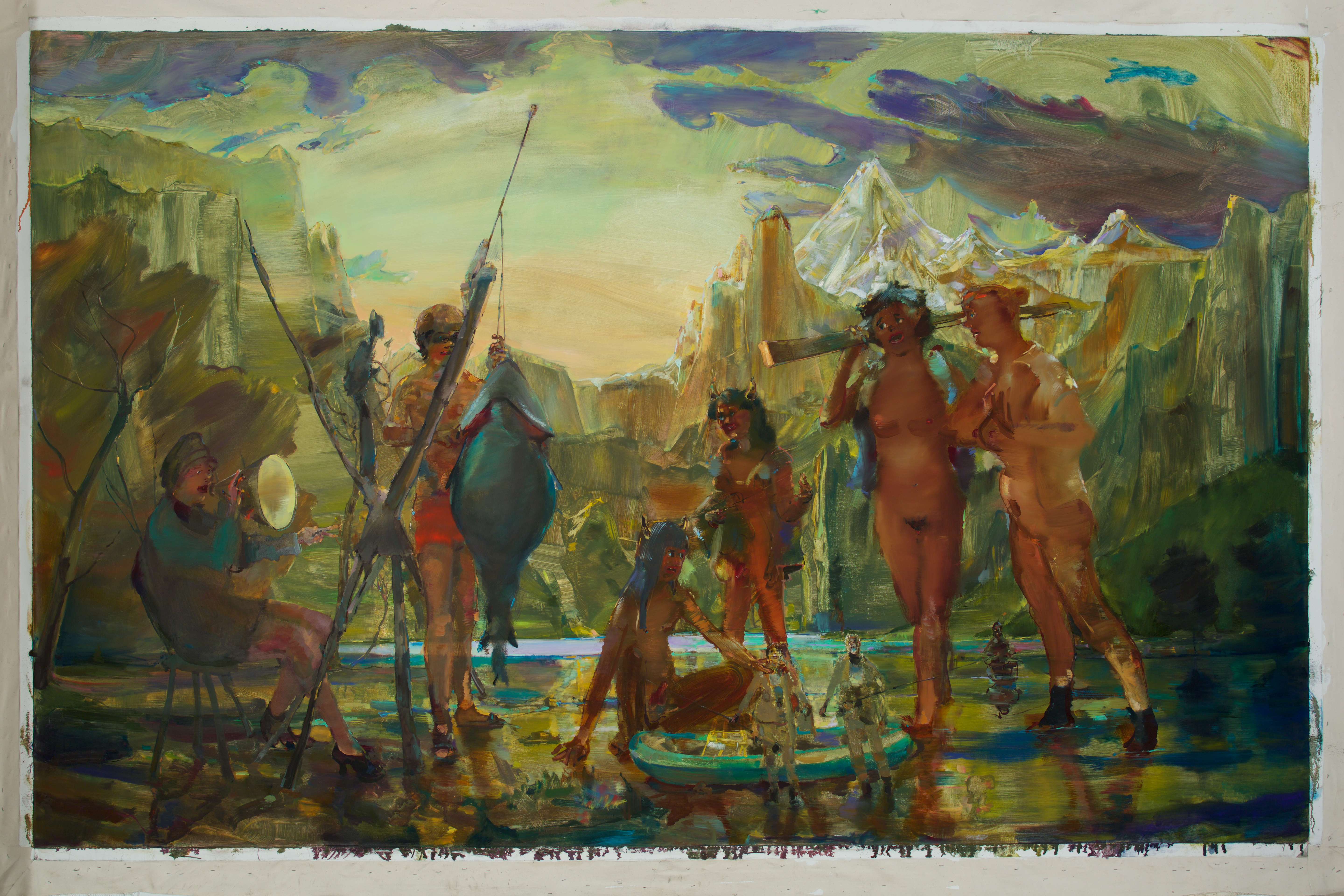 BUSHEL is pleased to present a group exhibition of recent works by three painters working in the Catskills—Angela Dufresne, Pia Dehne, and Elizabeth Bonaventura. The exhibition runs from September 3 through October 1. Join the artists and guest curator at the opening reception on Sunday, September 3, from 5 to 7 pm. At 6 pm, there will be a brief reading by British painter Nicola Tyson. BUSHEL is located at 84 Main Street in Delhi.
The show's title, 'Beaver Fever,' doesn't lack for associations in excess of its primary meaning (as a common name for giardia), especially when questions of gender and feminism are at play. This convulsive suggestibility fits these three painters, whose work shares a punning play on the natural world in which realism quickly turns unreal. Dufresne borrows from history painting, the Hudson River School, and mythology to present a world replete with the pleasures of the flesh (and fish: Dufresne is a keen fly fisher). Dehne veers from figuration to abstraction and back again, creating a haunting sense of what lies behind her paintings and challenging us to reckon with our tendency to wrest abstract visuals into images as a way of making sense of the world. Bonaventura can use a single line or color—the simplest of forms—to evoke feelings of alienation in nature, while her uncanny twinned portraits mine a fascination with doubles and doubling. 'Beaver Fever' is guest curated by Margaretville-based writer and critic Jennifer Kabat and titled for a fictitious fanzine—celebrating beavers, their lodges and upstate life—she has long hoped to publish.