Location
Andes,
NY
13731
United States
42° 11' 21.9228" N, 74° 47' 0.762" W
New York US
Saturday, May 27, 2017 - 9:00pm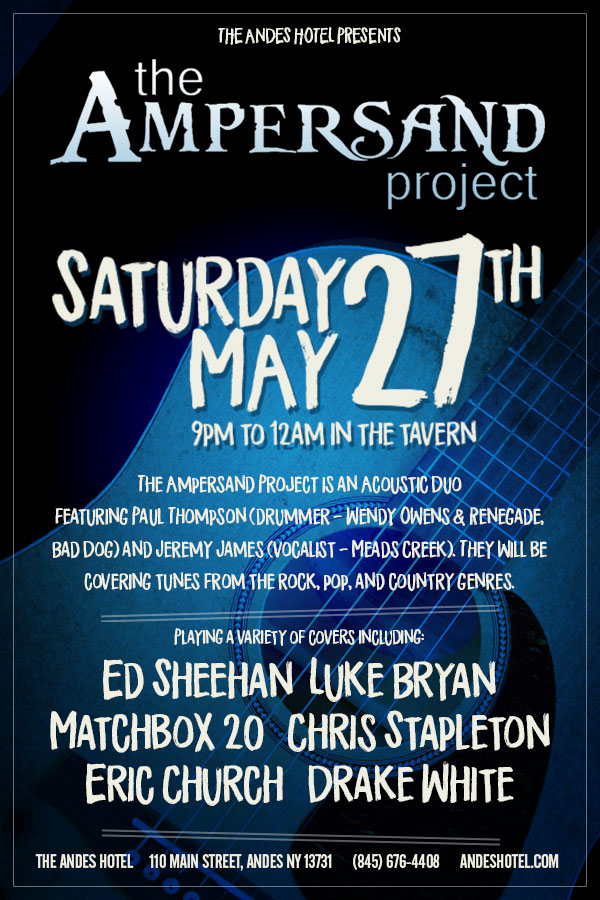 First timers to the Andes Hotel and Twin Tiers' BIGGEST acoustic duo, The Ampersand Project puts a great sound & a unique twist to the ordinary. Covering music from the rock, pop, & country genres from likes of Ed Sheehan, Luke Bryan, Matchbox 20, Chris Stapleton, Eric Church, Drake White and many more! Don't miss them!