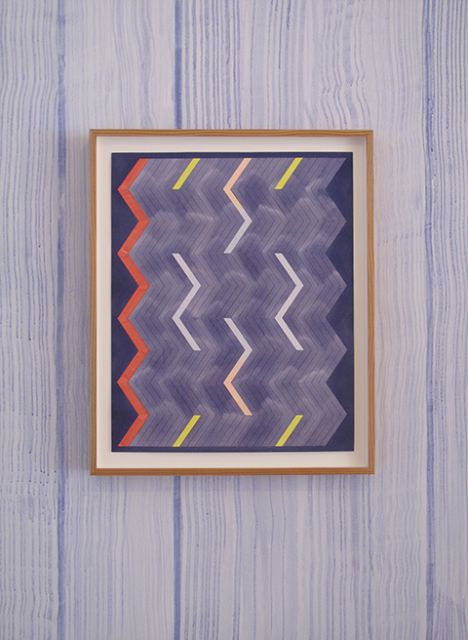 Location
Bushel Collective
United States
42° 4' 24.654" N, 72° 1' 43.7304" W
US
Bushel is pleased to present Shadde, a new site-specific painting installation by Troy-based artist Melissa Thorne. Bushel is located at 84 Main Street, ground floor, in Delhi, NY; open Wednesdays, Fridays, Saturdays, and Sundays, and by appointment. Please visit the website for Open Hours days and times: www.bushelcollective.org.
'Shadde' is the Old English word associated with the modern English 'shed.' Also referring to 'shade,' shadde conjurs notions of the common rural shed as well as the shady escape—connected to, but removed from the domestic sphere. The ubiquity of the agricultural shed and its infinite architectural variety render it a fascinating structure for exploring ideas of interiority, utility, and gender. For this exhibition, Thorne transforms the gallery walls to mimic the interior walls of a specific shed she studied while spending the summer of 2016 in Delhi, NY. This exhibition continues a practice in which Thorne has displayed paintings or drawings on top of expansive ink and watercolor works applied directly to the wall. Here the walls function both as paintings and backdrops in which to encounter smaller paint-and-paper constructions, themselves based on patterns and crafts collected in the vicinity. Converging in theme and coloration while diverging in scale, portability, texture and process, the two modes propose a symbiotic relationship that encourages both an immersive experience and a layered reading.
MELISSA THORNE lives and works in Troy, NY, and teaches as an Assistant Professor at the University at Albany, SUNY.
The exhibition is supported by grants from the Foundation for Contemporary Arts, and the University at Albany, SUNY.