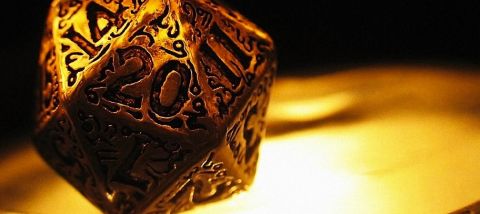 The Roxbury Arts Group offers an ongoing workshop series for people of all ages, where the participants get to play the most well-known role playing game ever created. D&D NIght at the Roxbury Arts Center takes place on the second and fourth Thursday of each month. This event runs from 6:30 - 10:00p, and participants are invited to attend for part or the whole session. This event is free and open to the public.
Become a character in an ongoing fantasy narrative with imaginative acting, problem solving, and likely deadly combat with orcs and dragons…all while sitting in the safety of the Roxbury Arts Center. We play with the Dungeons & Dragons 5th Edition Rules from Wizards of the Coast. Newcomers are always welcome and if you wish, you can get right into the action with the other players.
If you're new to the hobby, no equipment or supplies will be needed; any writing materials needed, and dice, will be available for anyone to use. And if you only want to watch and see how Dungeons & Dragons is played, that is fine too. Experienced players are welcome also.
If you have any questions, or are interested, feel free to contact Doug Idleman or call the Roxbury Arts Group at 607.326.7908.
Dungeons & Dragons Night
2nd and 4th Thursdays of each month
6:30 – 10:00p
Roxbury Arts Center
5025 Vega Mountain Road
Roxbury NY
Free