Location
Tannersville,
NY
United States
42° 11' 45.2004" N, 74° 8' 7.386" W
New York US
Friday, December 9, 2016 - 7:30pm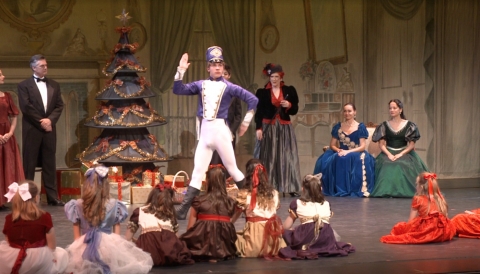 The Catskill Mountain Foundation, in cooperation with Victoria Rinaldi, Valentina Kozlova Dance Conservatory New York, and Margo Sappington, presents the second annual production of The Nutcracker. In this special production, Valentina Kozlova will stage the snow scene and second act, inspired by the Bolshoi Ballet production of her youth. Margo Sappington will play the role of Auntie Drosselmeyer, and Victoria Rinaldi will once again work with locals to stage the party scene, battle, second act angels, and Mother Ginger.
All four productions will take place at the Orpheum Film & Performing Arts Center.