This Saturday, the Hanford Mills Museum in East Meredith is launching a new festival, the Build-Fix-Grow Festival, to celebrate "the ingenuity and creativity of the past and the present."
The festival offers an odd and appealing combination of museum exhibits, historical reenactments, local food vendors and readings by Catskills authors.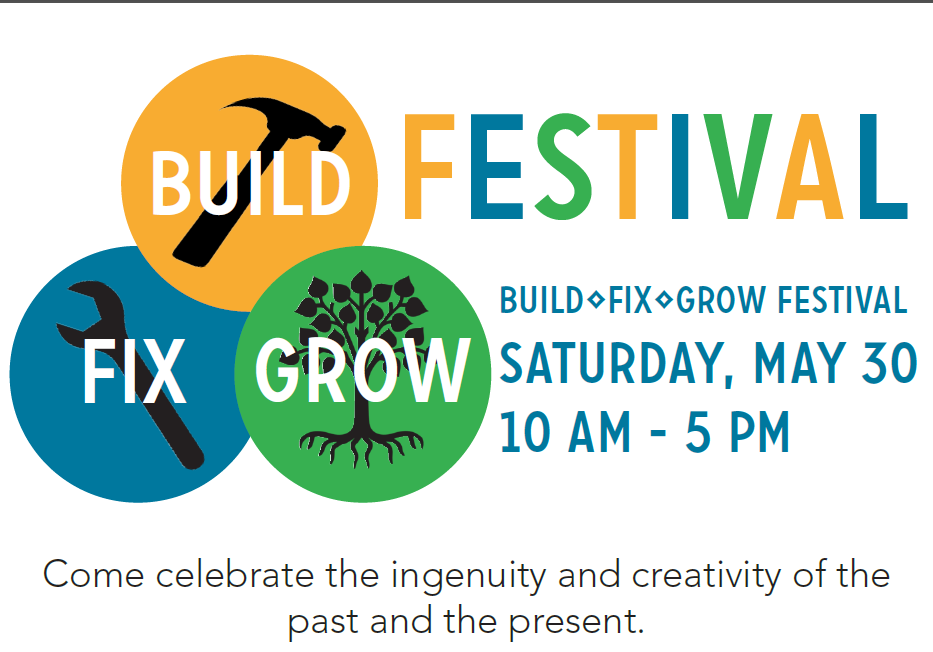 For those who are curious about old-timey skills and crafts, there will be demonstrations of yarnmaking, blacksmithing, gravestone cleaning, cidermaking, dulcimers and old-time woodstove cooking. The museum's historic, water-powered sawmill and gristmill will be up and running for demonstrations as well. 
Meadowbrook Maple and Awestruck Ciders will be offering tastings of their Catskills-made maple syrup and hard apple cider, alongside a pie sale put on by the Charlotte Valley Presbyterian Church. 
There's a robust literary component to this festival, in keeping with its omnivorous "rural genius" sensibility. ("Rural Genius" is the title of an exhibition at the Hanford Mills Museum that explores the lives and inventions of three Catskills autodidact inventors.) 
Seven local Catskills authors will be present to read from their work and to take questions from noon to 3 p.m.:
Mermer Blakeslee (When You Live by a River, In Dark Water, A Conversation with Fear)
Chuck D'Imperio (A Taste of Upstate New York, Unknown Museums of Upstate New York, Monumental New York)
Cynthia G. Falk (Barns of New York: Rural Architecture of the Empire State)
April L. Ford (The Poor Children)
Ginnah Howard (Night Navigation, Doing Time Outside, and Rope & Bone)
Marty Podskoch (Fire Towers of the Catskills: Their History and Lore, Adirondack Stories)
Marly Youmans (Glimmerglass, Thaliad, A Death at the White Camellia Orphanage)
As befits any country gathering, there will also be live music (by the Gravelyard Bluegrass Band (12 p.m. to 4 p.m.) and BBQ by Tickled Pink BBQ.
Build-Fix-Grow Festival. Saturday, May 30, 10 a.m. to 5 p.m. Hanford Mills Museum, 51 County Road 12, East Meredith. 607-278-5744. hanfordmills.org. The Hanford Mills Museum is a Watershed Post advertiser.