Above: Visitors to the 2014 Monticello Bagel Festival pose in front of a bagel sculpture. Photo via the Bagel Festival's Facebook page. 
This Sunday, Aug. 16, the Sullivan County village of Monticello becomes the bagel capital of the world for a day during the third annual Monticello Bagel Festival.
Bagel-themed events take over main street, where you can pose with a giant bagel sculpture, hear live music, shop among street vendors, participate in the "bagel triathlon" and rub elbows with thousands of fellow bagel lovers. (The organizers are hoping for 20,000 people to attend this year -- last year, 12,000 people came.)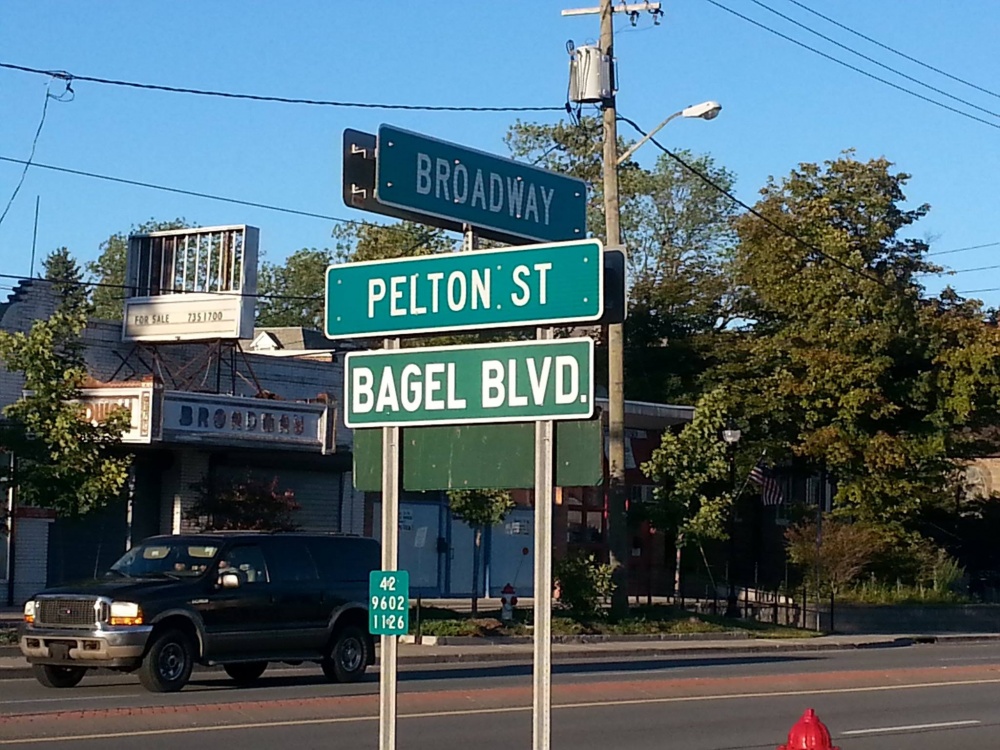 New this year, Broadway in Monticello has been formally christened "Bagel Boulevard" -- with a street sign and everything (above) -- according to the Bagel Festival's Facebook page. 
The Monticello Bagel Festival. Sunday, August 16, 9 a.m. to 4 p.m. Main Street, Monticello. For the full schedule, go to thebagelfestival.org.