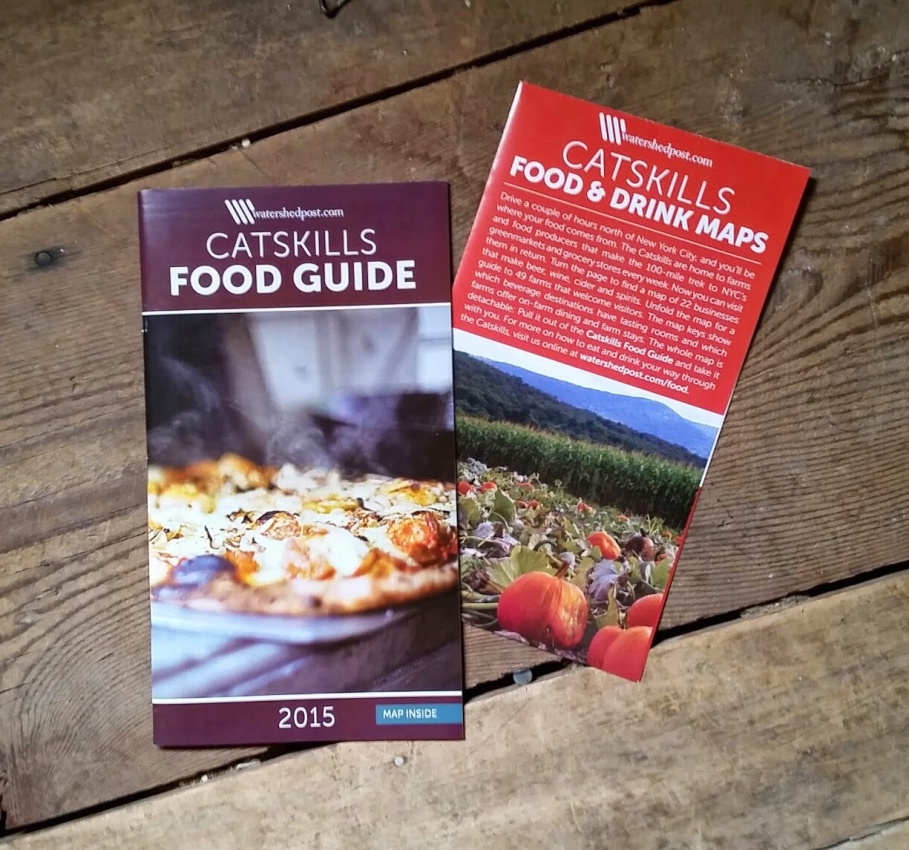 We're gearing up to publish the next edition of the Catskills Food Guide, our annual print publication devoted to local food, farms and dining in Delaware, Greene, Schoharie, Sullivan and Ulster counties.
A few things to look forward to in the 2016 Catskills Food Guide:
Profiles of new restaurants and artisanal producers around the region
Tips on where to find fresh, locally raised meat and produce
The inside scoop on how to find a great caterer for your Catskills event
A guide to the thriving Catskills craft brewing, distilling and winemaking scene
A fold-out map of local farms that welcome visitors
And much more!
The Catskills Food Guide is published in early January, and is distributed throughout the year at local restaurants, farms and businesses around the Catskills and a few select locations in the New York City metro area.
For a list of more than 150 locations where we distribute the Catskills Food Guide, click here.
The deadline to advertise in the 2016 Food Guide is November 1. Reserve your slot now: Contact publisher Lissa Harris at lissa.harris@watershedpost.com, or call 845-481-0155.