Above: A zombie lurking along the race route. Photos contributed by Bobbi Ryan. 
Ninety-eight runners turned up to try to outrun hordes of zombies at the New York Power Authority's Blenheim-Gilboa Visitor's Center on Saturday, Oct 25, according to Bobbi Ryan, the coordinator for the Zombie Run 5K.
The run raised $2,500 for the Middleburgh Library, Ryan reports, and the day of festivities in Blenheim attracted a whopping 1,200 people, many of them volunteer zombies.
Ryan sent us some photos of the run, including the one below, of Malachi Martin, the president of the library board, and Terry Pavoldi, the library's director, congratulating Lindsay Coons, who finished second in the adult division of the race.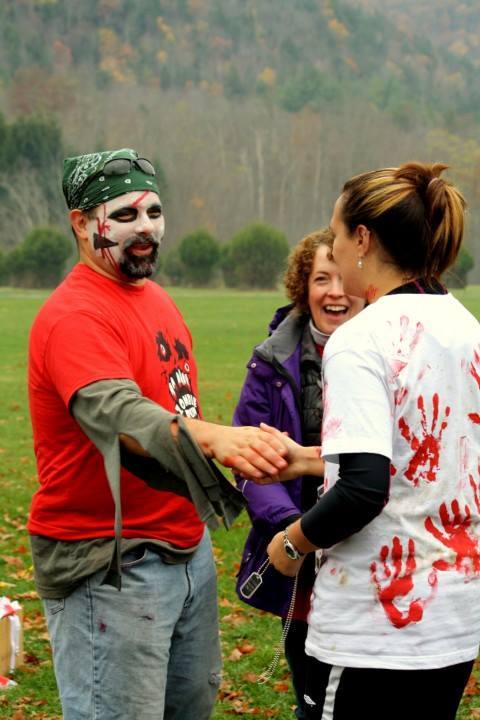 The race winners were Jeanine Scinta-Sass, who took home first place in the adults division, and Ben Healy and Kevin Prior, who tied for first place in the under-18 division. 
Below: Some of the many zombies who attacked runners during the 5K.