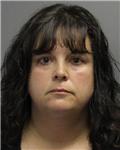 More than $10,000 that should have gone toward caps and gowns for next year's graduating seniors, senior pictures, yearbooks and a class trip went into a Sullivan County teacher's pocket instead, police say. 
On Thursday, May 8, state police arrested 46-year-old Sandra Taggart of Livingston Manor, a special education teacher for the Livingston Manor Central School District. Taggart was the advisor for the class of 2015, and was responsible for managing funds raised by the class. Police say Taggart siphoned off more than $10,000 from a class fundraising account. 
Taggart faces charges of third-degree grand larceny, first-degree falsifying business records and petit larceny. 
While the case is resolved, Taggart has been placed on administrative leave with pay. A substitute teacher has been appointed to cover her classroom duties, and temporary co-advisors have been appointed to advise the class of 2015.
State law requires Taggart's leave to be paid, said district superintendent Deborah Fox. 
"She's been on paid administrative leave since February 11," Fox said. "That's part of her due process rights as a tenured teacher in New York state." 
Taggart has worked for the district since 1998, and has served as the advisor to the class of 2015 for the past three years. 
The district is hoping to recover as much of the money as possible, Fox said. According to a press release issued by the district, about $3,700 that was stolen has been returned, and about $10,000 remains unaccounted for. 
"We're doing everything possible to try to recover the funds for them," Fox said.
The district is also working with an independent auditor, Cooper Arias LLP, who were brought in to investigate the case in February when the district was alerted to missing class funds. The firm uncovered accounting irregularities that led to Taggart's arrest and assisted in the investigation. They are also working with the district to put stricter controls in place, in an effort to prevent similar incidents in future.