Above: The Phoenicia Library under construction. Photo by Nancy Howell. 
Spring in the Catskills means new sounds in the landscape: the patter of raindrops, the tweeting of songbirds, and the sweet, sweet sound of hammers on nails. This season brings a bumper crop of much-anticipated new construction in the area, as several long-planned projects near completion. 
It's been almost exactly three years since the Phoenicia Library, right on the hamlet's main drag, was destroyed in a catastrophic fire. It's been a long haul, but thanks to generous support from donors and the community, the library is rising from the ashes again. In the photo above, taken by Nancy Howell, roofers take advantage of the early spring sunshine on Monday.
Liz Potter, the library's director, is hoping the rebuilt library building will be ready to move the books back into by late July. "We're just tying up loose ends in terms of design," she said. "Soon they'll be putting in the electrical and the plumbing."
It's not just the construction that's nearing completion, Potter said; The library's $800,000 rebuilding campaign is nearly complete, too. "By the end of May, we'll have a couple of angel donors stepping forward, and that will bring us almost to the end of our fund drive," Potter said.
Local bibliophiles who want to help the library raise those last few dollars are encouraged to head to the Peekamoose Restaurant on Sunday, April 27 for "Bingo + Barbecue + Bourbon," a rollicking benefit party featuring local bourbons and prizes from other area businesses.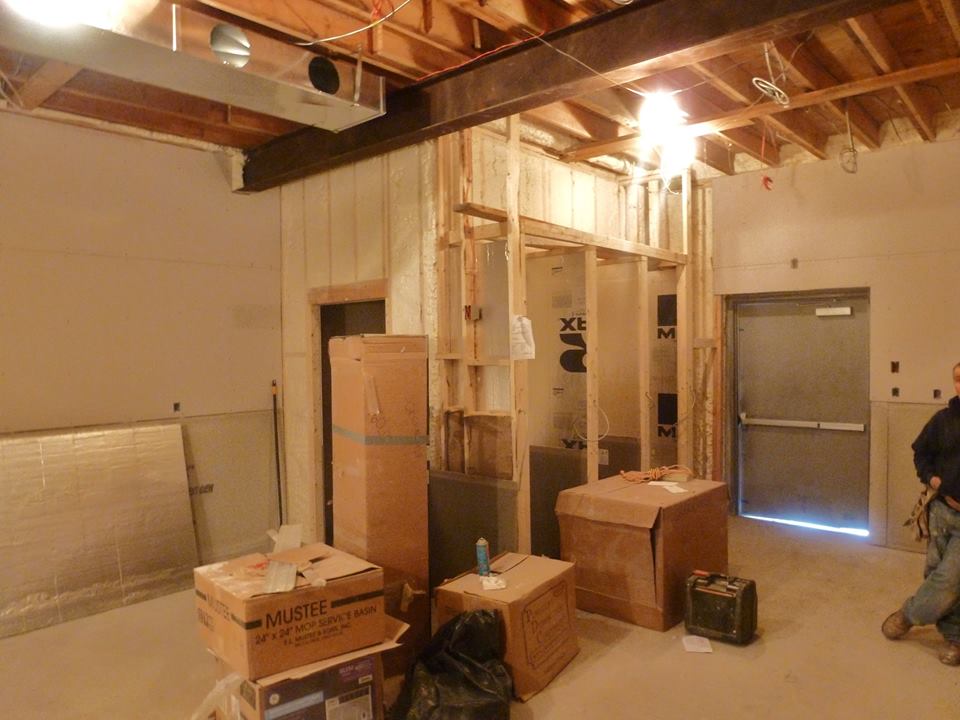 Above: It doesn't look like much now, but sheetrock going up on the walls of Middleburgh's soon-to-open Green Wolf Brewing Co. means craft-brewed beer won't be far behind. The Main Street brewery, which will also feature a taproom, is tentatively slated for a soft opening in mid-May, and founder Justin Behan is raring to go.
"The zoning officer gave us permission to start brewing beer before the taproom opens up, which is fabulous," Behan said. "We should be setting up the brewing equipment next week. If everything goes right -- and more and more things are going right -- the week after, we could be brewing beer."
Another thing Behan's excited about: The launch of a new farm brewers' association in New York State, which he played a key role in founding.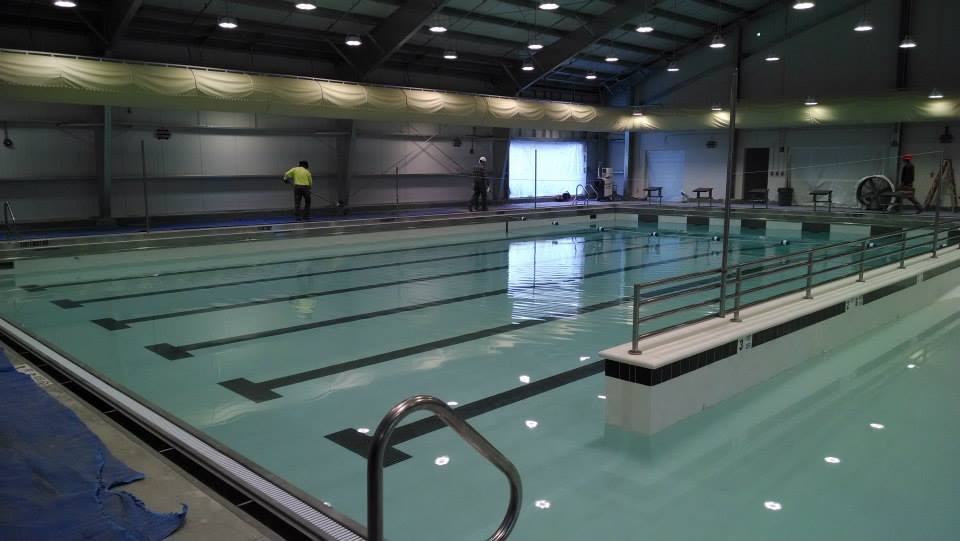 "Water" can be a dirty word in Arkville, a little hamlet in the Delaware County town of Middletown that was severely battered by Irene's wrath in 2011. But the filling of the pool at the Catskill Recreation Center last week was welcome news indeed. The new 18,000-square foot fitness center, funded by the Gould family and designed and built by Syracuse firm VIP Structures, is scheduled to open in May or June.
Dana Lamsal, the center's newly-appointed CEO, is excited to be getting close to opening day. Formerly the aquatics director of the Roxbury YMCA in Boston, Lamsal has long had family ties to the Catskills region, and can't wait to be back in town permanently. 
"I am really looking forward to being in New York," Lamsal said. "It's going to be amazing to be able to contribute to a community I've returned to my entire life."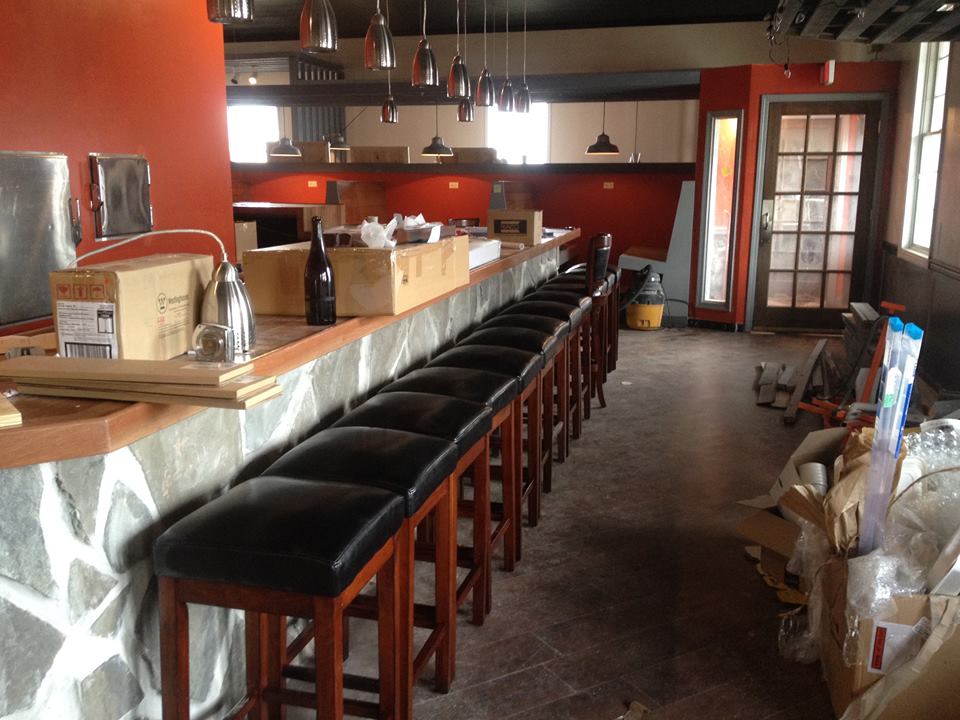 Above: A row of gleaming new barstools await their occupants at Feather & Stone, soon to be Walton's newest eatery. The owners hope to open this spring, and have been tracking the progress of extensive renovations to the building at 38 West Street on their Facebook page.
They've been working at it since last fall -- and folks in town are starting to get hungry. In a recent post, Tara Jamieson and company urge the salivating diners of Walton to be patient:
"We're creating a beautiful modern and comfortable (and quieter) space for you to enjoy," they write. "Sorry it's taking us awhile, but trust us when we say it'll be worth it in the end!"