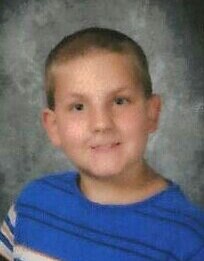 Update, 11:37pm: The Fallsburg Police Department has just informed us that Ethan Graham has been found and is in good health.
A search is on for a missing child in the Sullivan County town of Fallsburg tonight. Nine-year-old Ethan Graham was last seen around 3pm in Foxcroft Village, a trailer park in the Fallsburg hamlet of Loch Sheldrake near the Neversink Reservoir. 
Ethan is described as five feet tall and 100 pounds, with a husky build, blond hair and blue eyes. He was last seen wearing a blue-and-white striped shirt and gray shorts, said Sergeant Matthew Robinson of the Town of Fallsburg Police Department.
Fallsburg police were notified of Ethan's disappearance around 6:50pm, Robinson said. A multi-agency search is currently underway, with Fallsburg police, state police, New York City Department of Environmental Protection officers, state forest rangers, the Sullivan County Sheriff's Office, and local fire departments participating. 
"We have tons of people out there," Robinson said. 
State police have deployed helicopters in the search, the Times Herald-Record reports.
If you have any information to share, you can contact Fallsburg police at 845-434-4422.