Our black tea blend NEFERTITI is perfect to enjoy in the morning or in the afternoon.
Autumn is here with all its glorious colors and cooler days and nights. We have just the tea to keep you cozy and warm and healthy. 
NEFERTITI is an organic black tea blend with pomegranates, vanilla and sunflower petals packed with antioxidants and so delicious hot or iced (for those Indian Summer days). On sale through October -- save $2 on our Classic Tin or Refill Bag.
Come visit us every weekend here at our new Tea Shop & Tea Bar in Delhi. Saturday (10 am - 5 pm) & Sunday (10 am -3 pm).
NEFERTITI, our organic black tea blended with pomegranates and sunflower petals, is a fantastic tea for fall!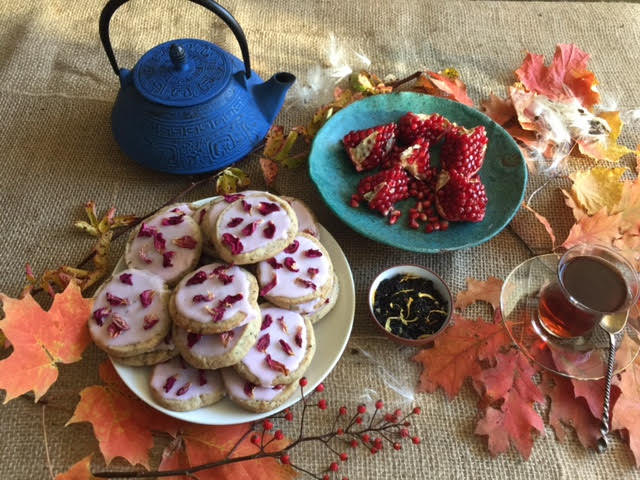 A perfect afternoon tea time includes tea-infused cookies (Persian Rose) and NEFERTITI, of course.
NEFERTITI enjoyed in our elegant Persian tea glasses, available for purchase at Tay Tea in Delhi and online.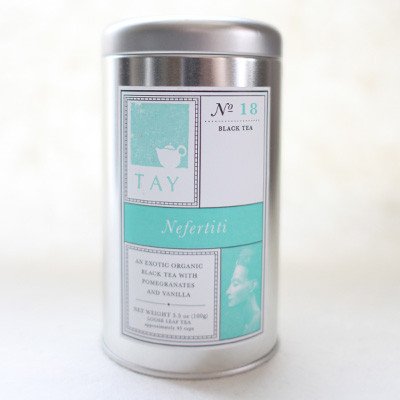 NEFERTITI in a 4 oz tin now on sale for $12 (regular price $14) -- online only.