Red lentil soup served with local, organic bread (Bread Fellows).
Come in to Tay Tea in Andes NY (directions & store hours) for delicious tea-infused soups, salads, sandwiches and desserts, all made with the finest organic ingredients from neighboring Catskill farms.
All of the vegetarian and vegan foods served at Tay Bar are owner Nini Ordoubadi's original recipes from her upcoming cookbook—as beautiful as they are delicious!
Pies, cookies and cupcakes are baked by Taylor Foster of Heaven on Main Street-fame and Cindy Dunne of Swede Hollow Farm. Taylor's cupcakes are infused with our Coffee Lovers' Tea, which is on sale now for just $14.
Of course, Tay's hot teas are served all day long—with complimentary tastings!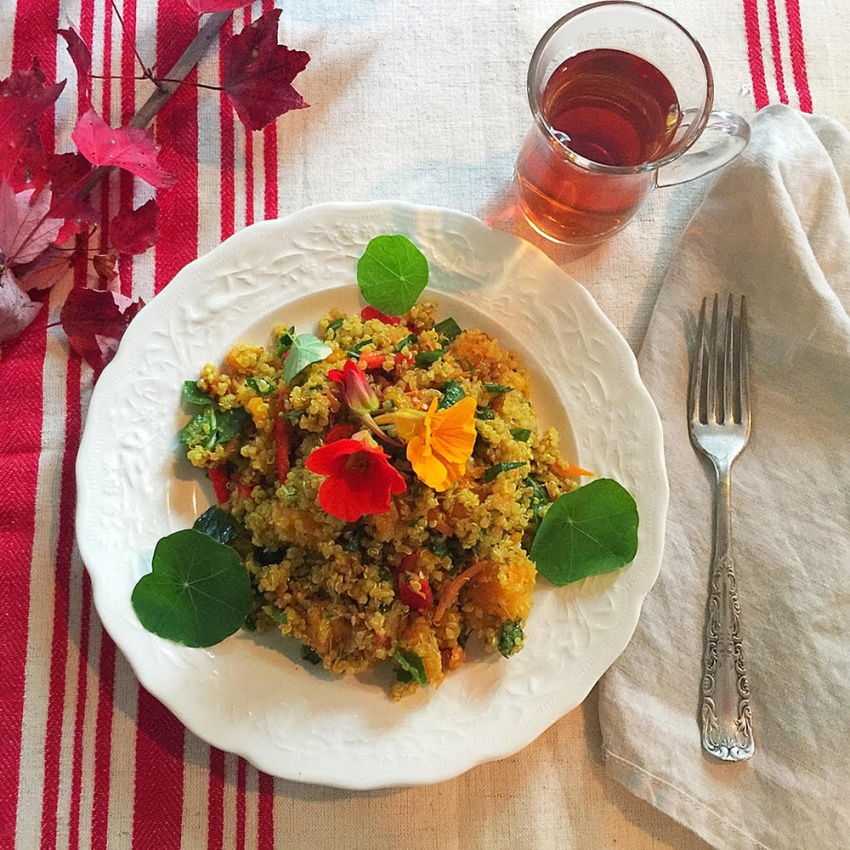 Quinoa salad with fresh garden herbs.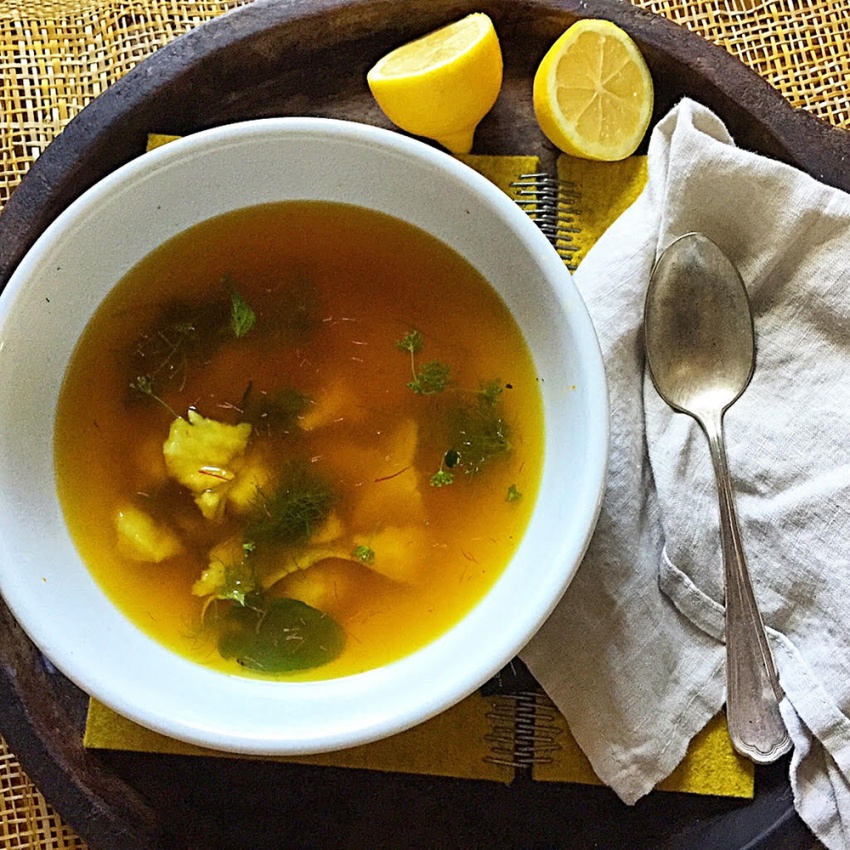 Saffron soup with Jerusalem artichokes & fresh herbs.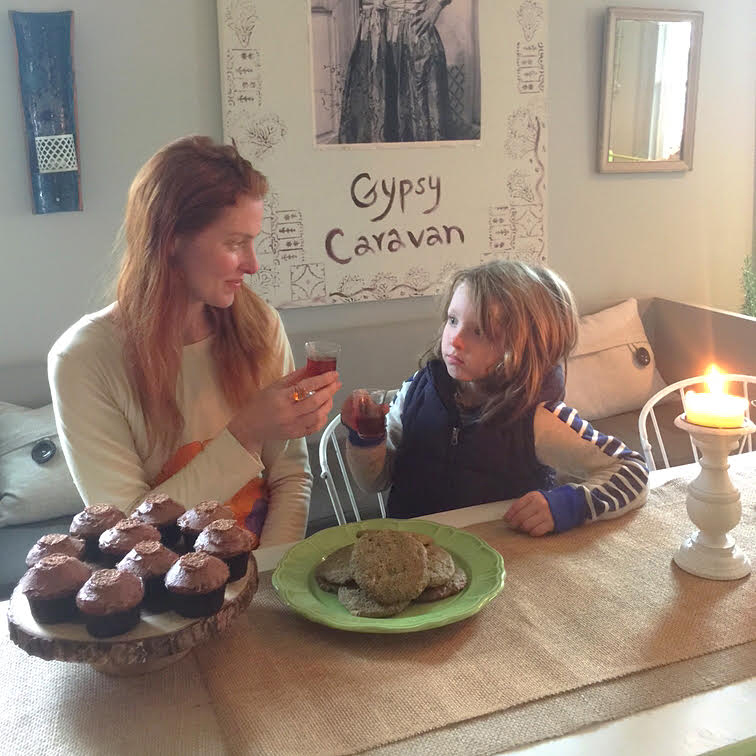 Baker Taylor Foster and son toast to her Coffee Lovers' Tea infused cupcakes.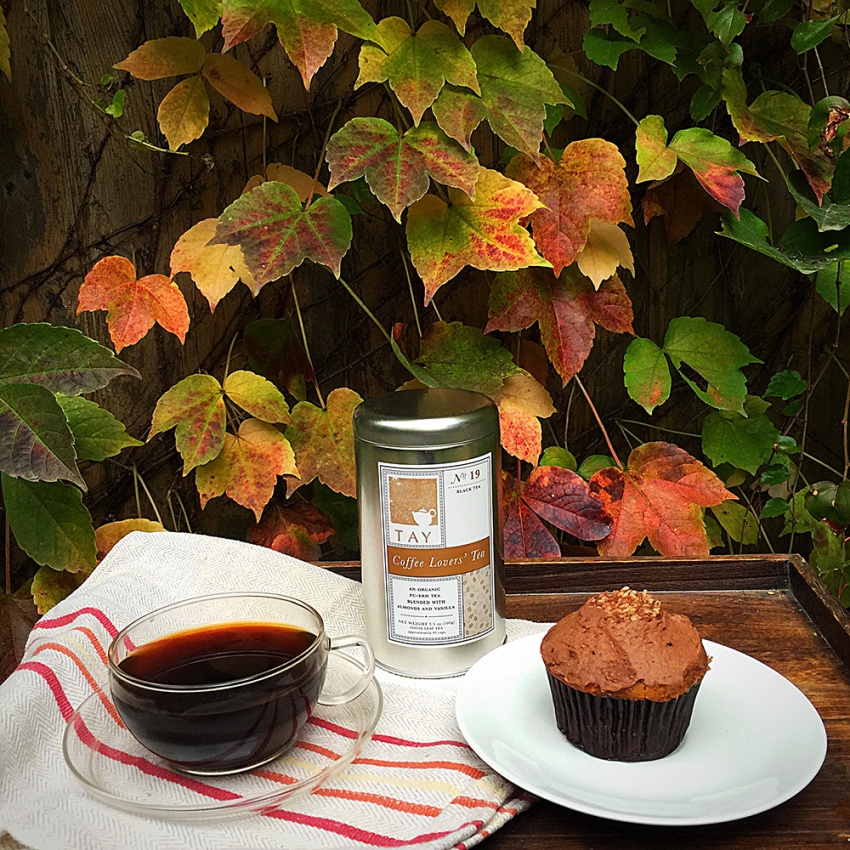 Coffee Lovers' Tea and cupcake.