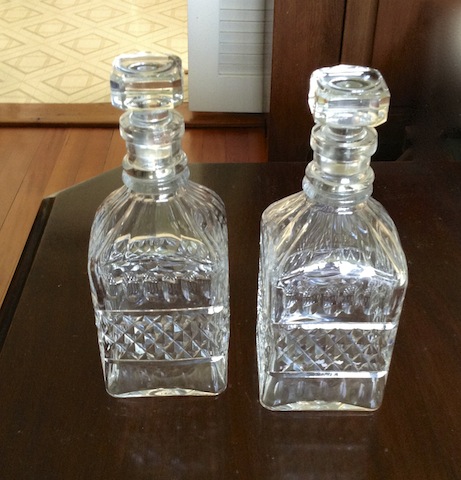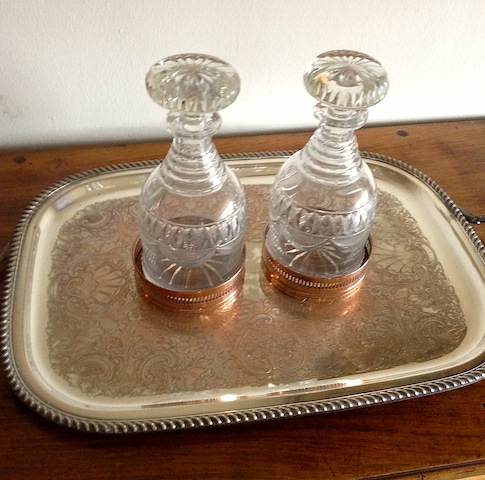 For that someone Special in your life and the willingness to be generous. We have always loved crystal decanters, there is nothing more elegant than to pour a wine, a sherry, a single malt whisky or name your poison from a crystal decanter, it always tastes better and you know you are in good company with friends.
First up a pair of Hawkes signed crystal decanters,
Even more special a pair of Waterford crystal decanter in Sheffield coasters.
Last but not least, 2 very nice crystal decanters (one for wine, signed "Block") in a bluish tint.
We have numerous smaller decanters, in a more modest price range.
We are proud to be part of Delaware County, but our world traveled city flair will always be right here in the mountains with us.
Special Sale this weekend Saturday and Sunday from 11 AM - 4 PM 20 % off, as Thanksgiving weekend was so good to us.